Weekly Live Training Sessions
Every Tuesday at 3pm UTC with the SEOmonitor team.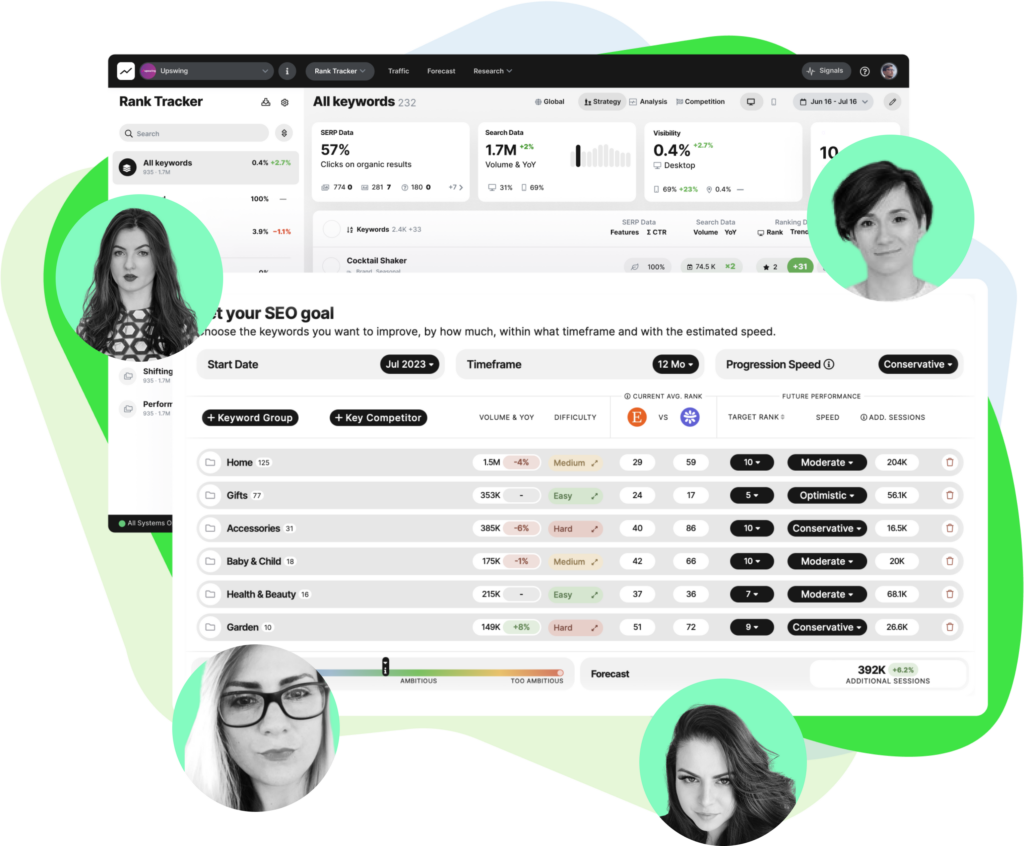 Agenda
Every week we meet for one hour and go through the basics, walk you through our updates and deep-dive into subjects selected by you.
35 minutes
Platform Walkthrough
Learn how to perform keyword research and grouping, project outcomes through SEO forecasting, and manage rank tracking—all tailored for SEO agencies.
10 minutes
Latest Updates
SEOmonitor is constantly improving, so we'll show you our most recent updates and how you can apply them to your existing campaigns. See the latest updates.
15 minutes
Deep-dive and Q&A into specific use-cases
Let us know what features you're curious about in the registration form, and we'll deep-dive into those topics in our sessions.
Register now
Every Tuesday at 3pm UTC (4pm BST, 11am EST).