API and data integrations.
Free and unrestricted access to your data.
Unrestricted API access ⚬ Google Sheets ⚬ Looker Studio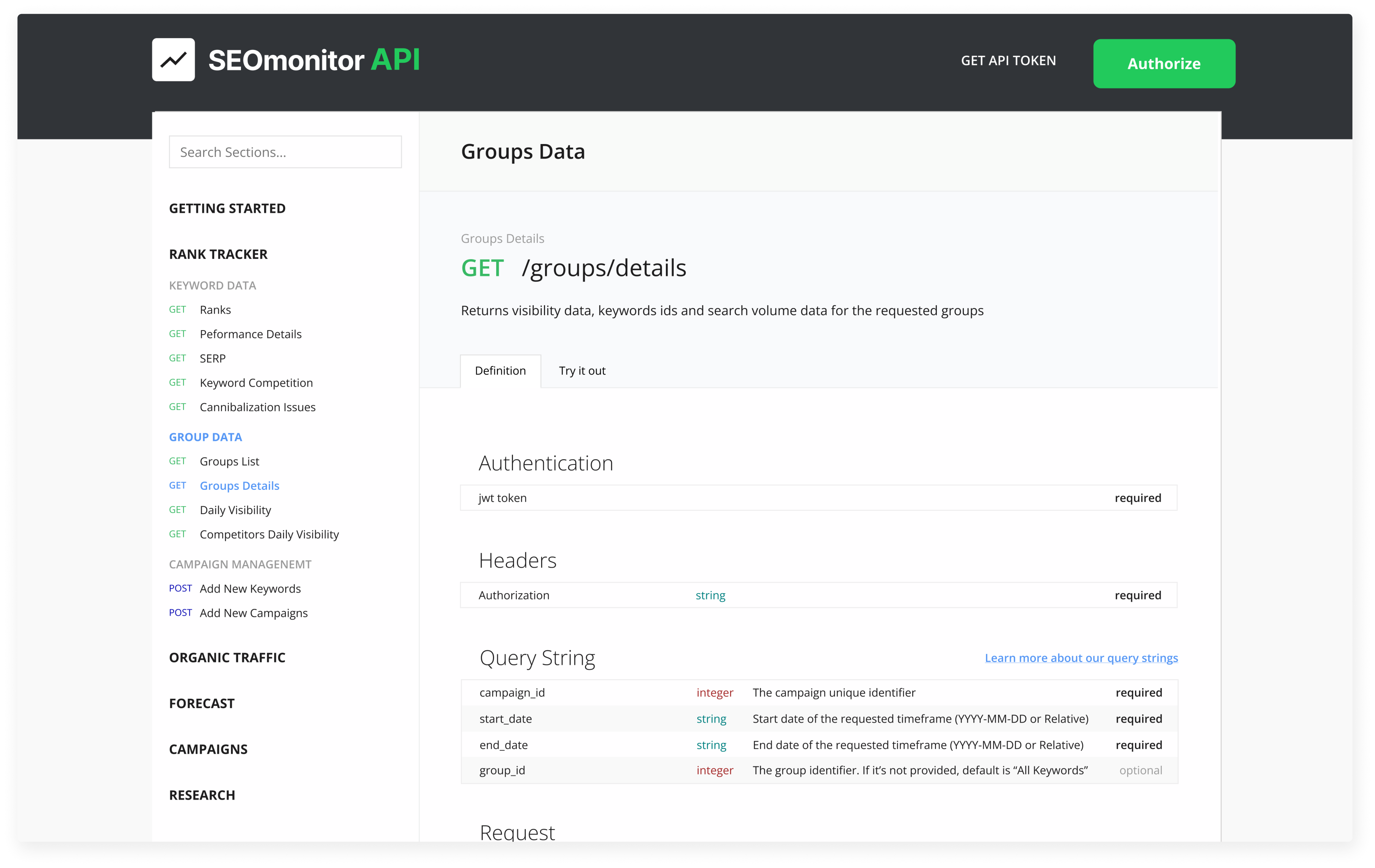 Data integrations.
Create consolidated reports in Looker Studio. Manipulate CSV data without any hassle through Google Sheets.
The Data Studio connectors.
Integrated campaigns need consolidated reports. Pull your SEO campaign data into Data Studio and create the monthly reports you need for your clients.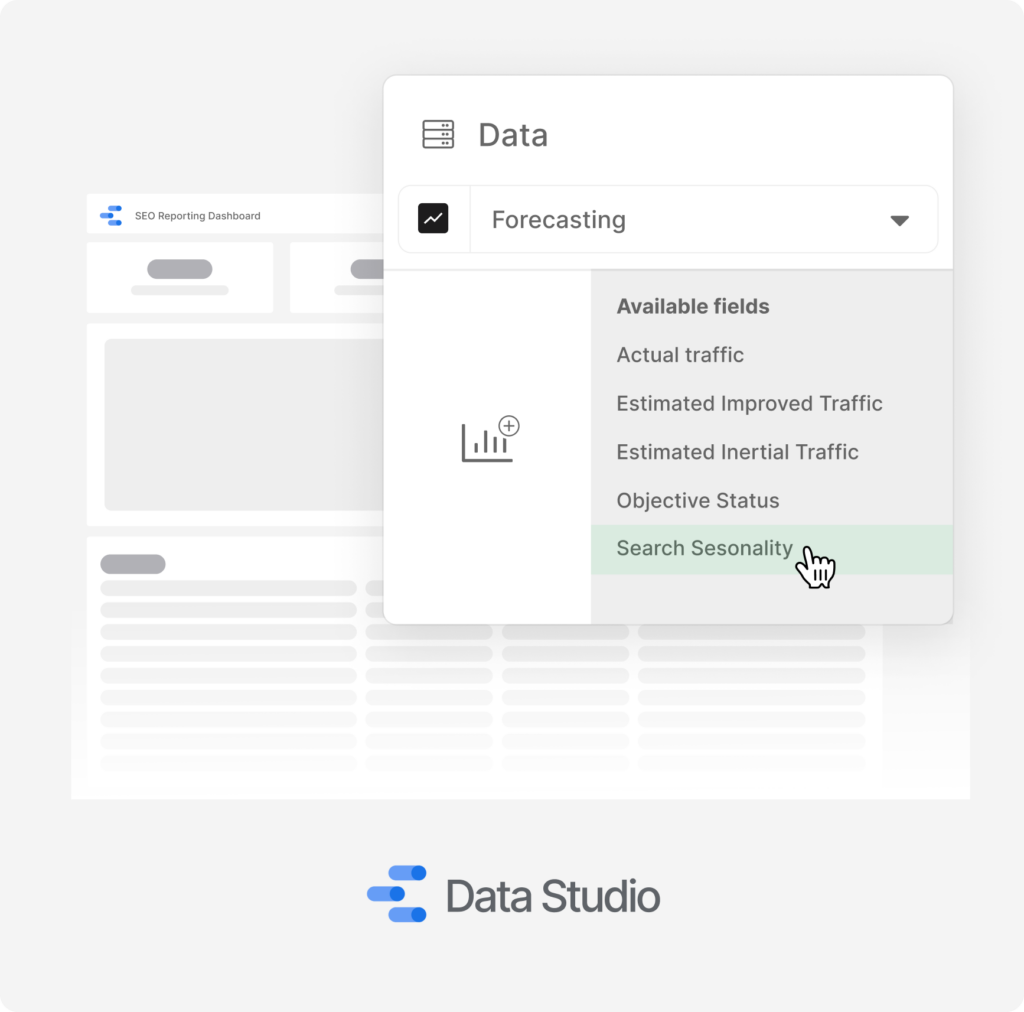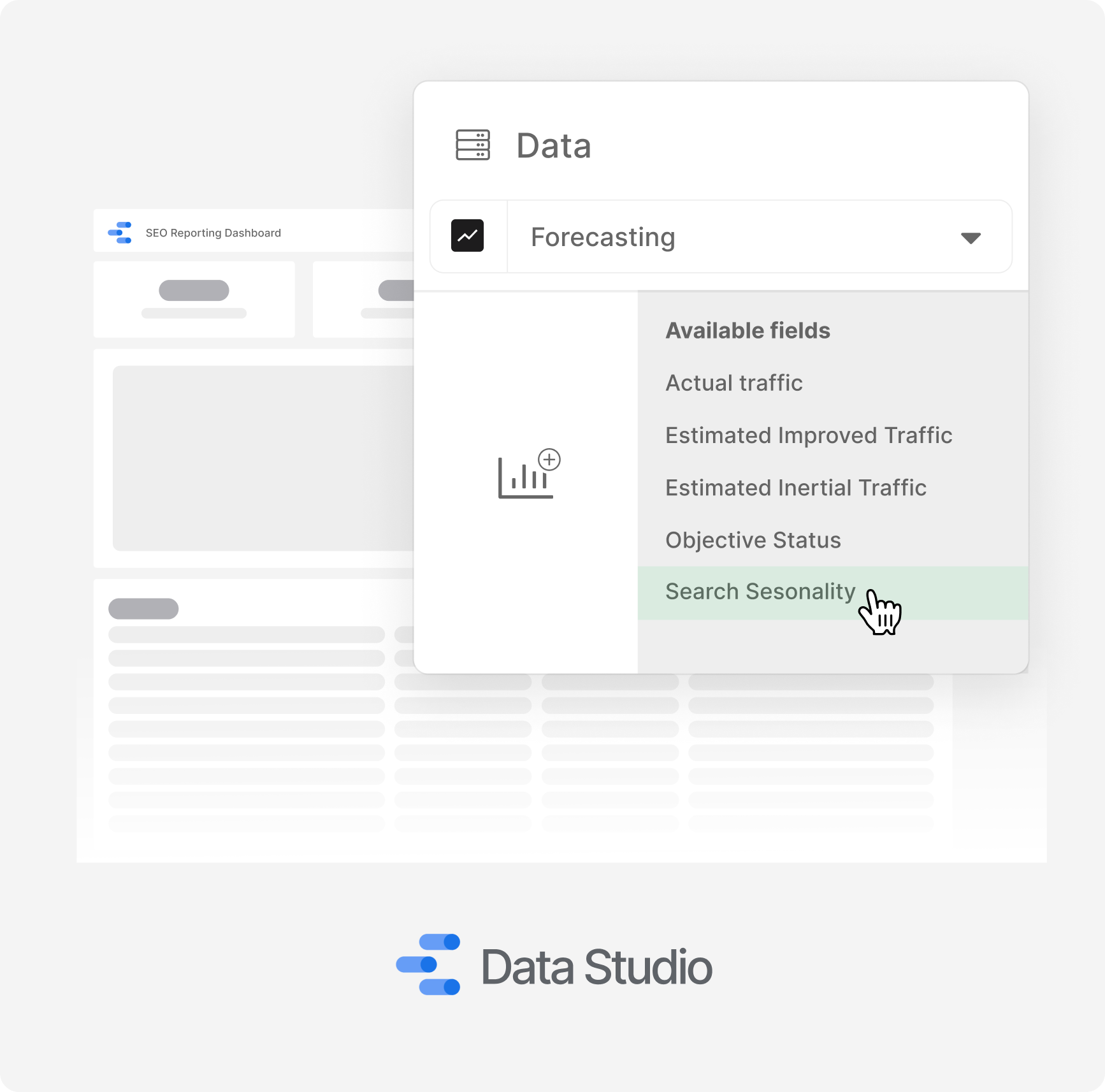 The Google Sheets Add-on.
Pull your SEO campaign data into Google Sheets with SEOmonitor's Add-on. No need to worry about formatting CSV files anymore.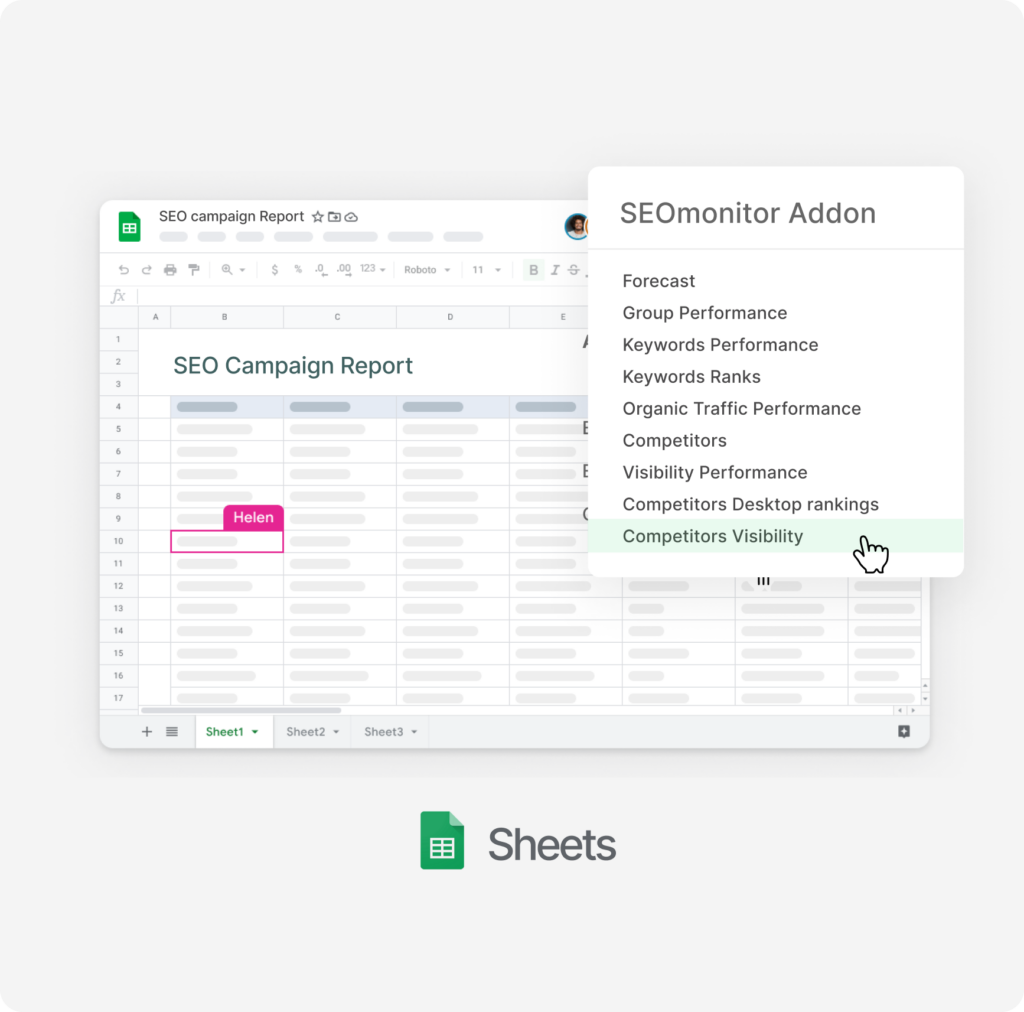 Unrestricted API access
With SEOmonitor, you own the data, so you can access it however you need to. Extract and integrate it in any tool, without limitations.
Custom alerts
Push your SEOmonitor data into any automation tool like Zapier, Integromat, IFTTT, or alternative. Create the custom alerts you require and see them on Slack, email, and more. Whenever you need them.
Build integrated, custom reports.
Integrate your SEOmonitor data into your preferred tools and custom reports. Make as many programmatic requests as you want. It's that easy.
Complete keyword data access
Directly access our curated UK and US keyword database. Get all the keyword and domain data you need. Updated monthly, with error-proof systems in place, for easier keyword management.