Optimize content for higher rankings.
Prioritize impactful content changes with no-config daily audits.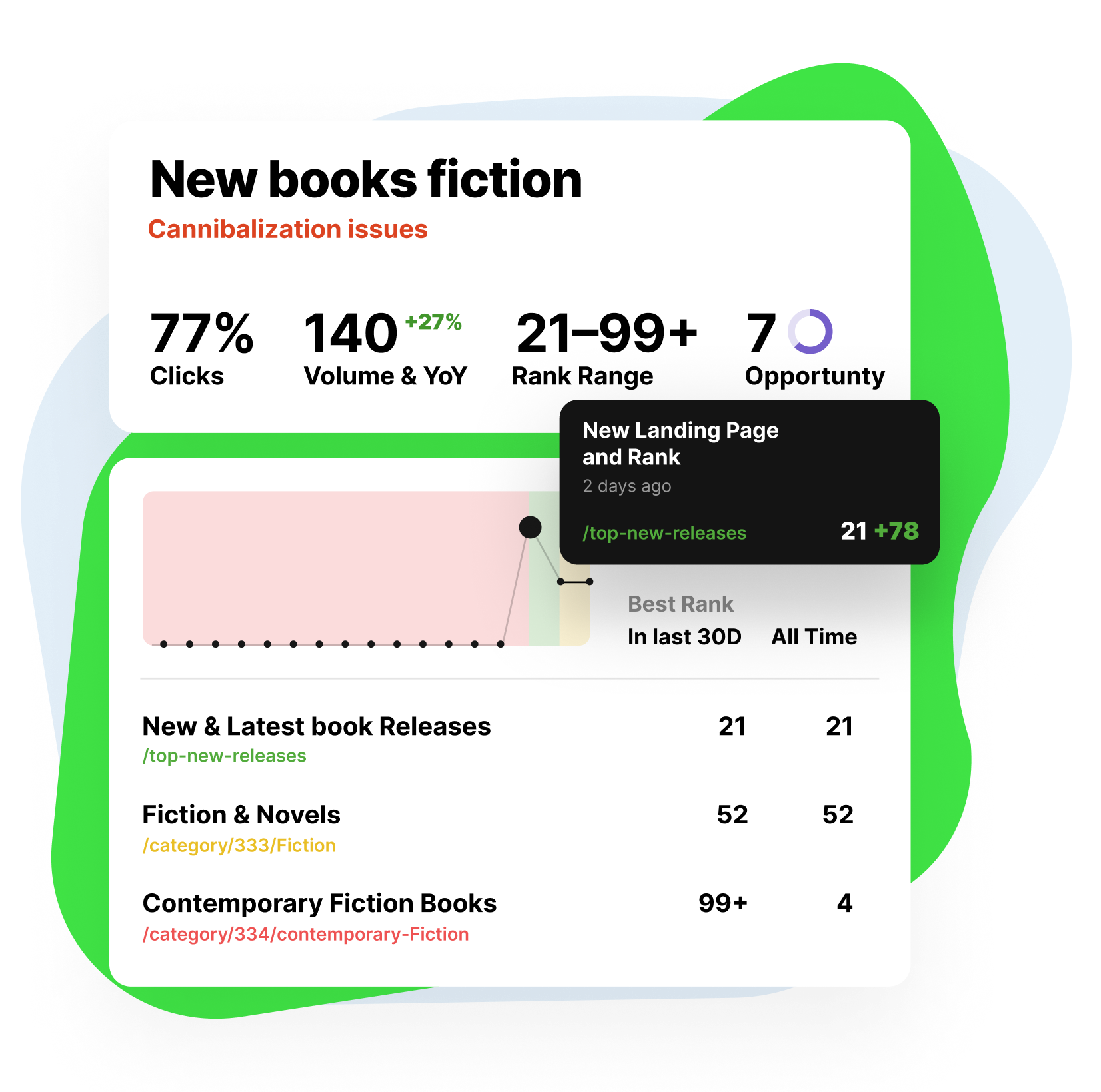 SEO audits without the set-up
Choose your keywords, check the suggestions and implement the ones that matter.
1. Add the keywords you want to focus on
Add your list of keywords or research them with SEOmonitor.
2. Check audit ideas
See which content changes have the highest impact.
3. Implement the changes that matter
Select which ones have the lowest effort.
4. See how changes influence rankings
See the changes correlated with shifts in visibility.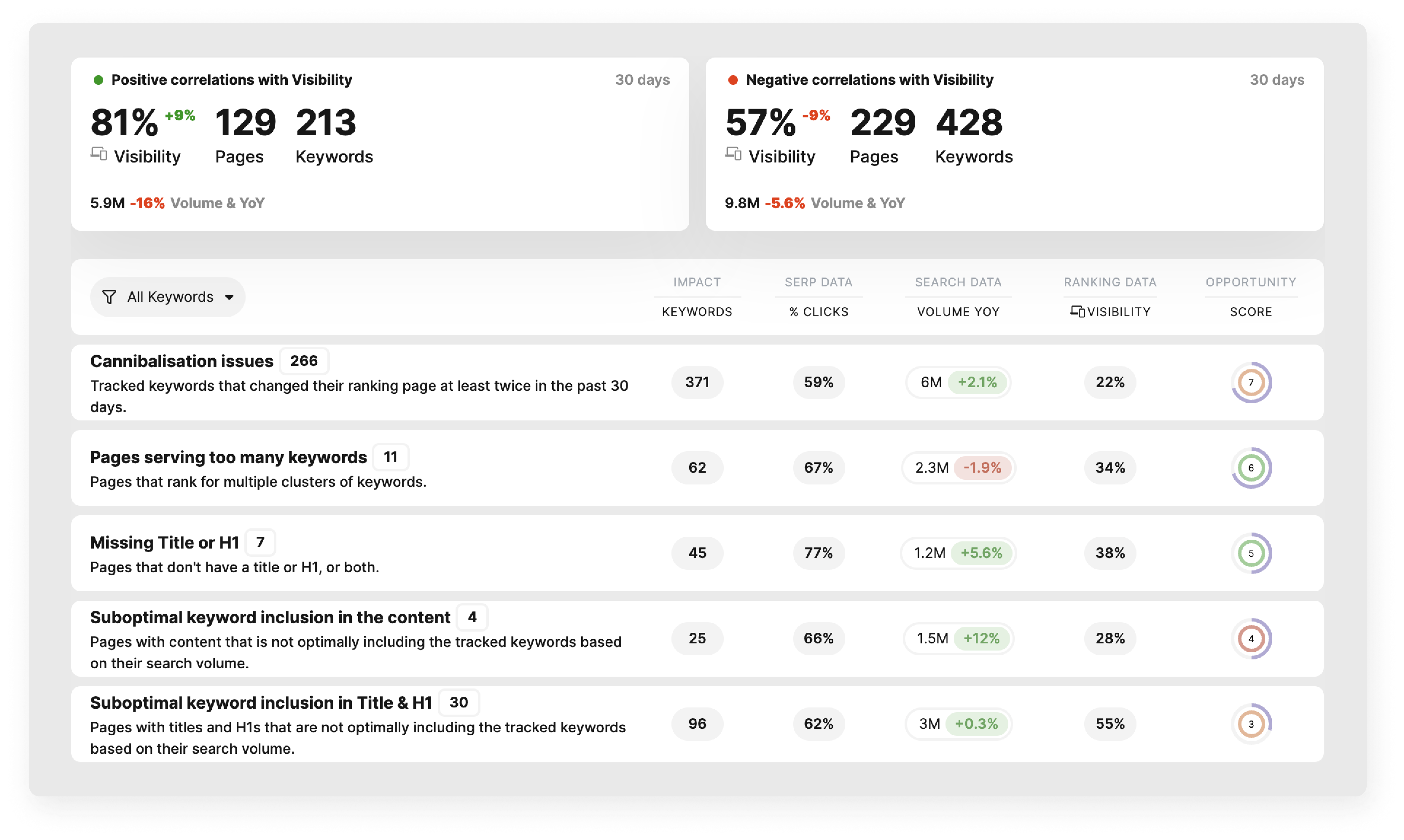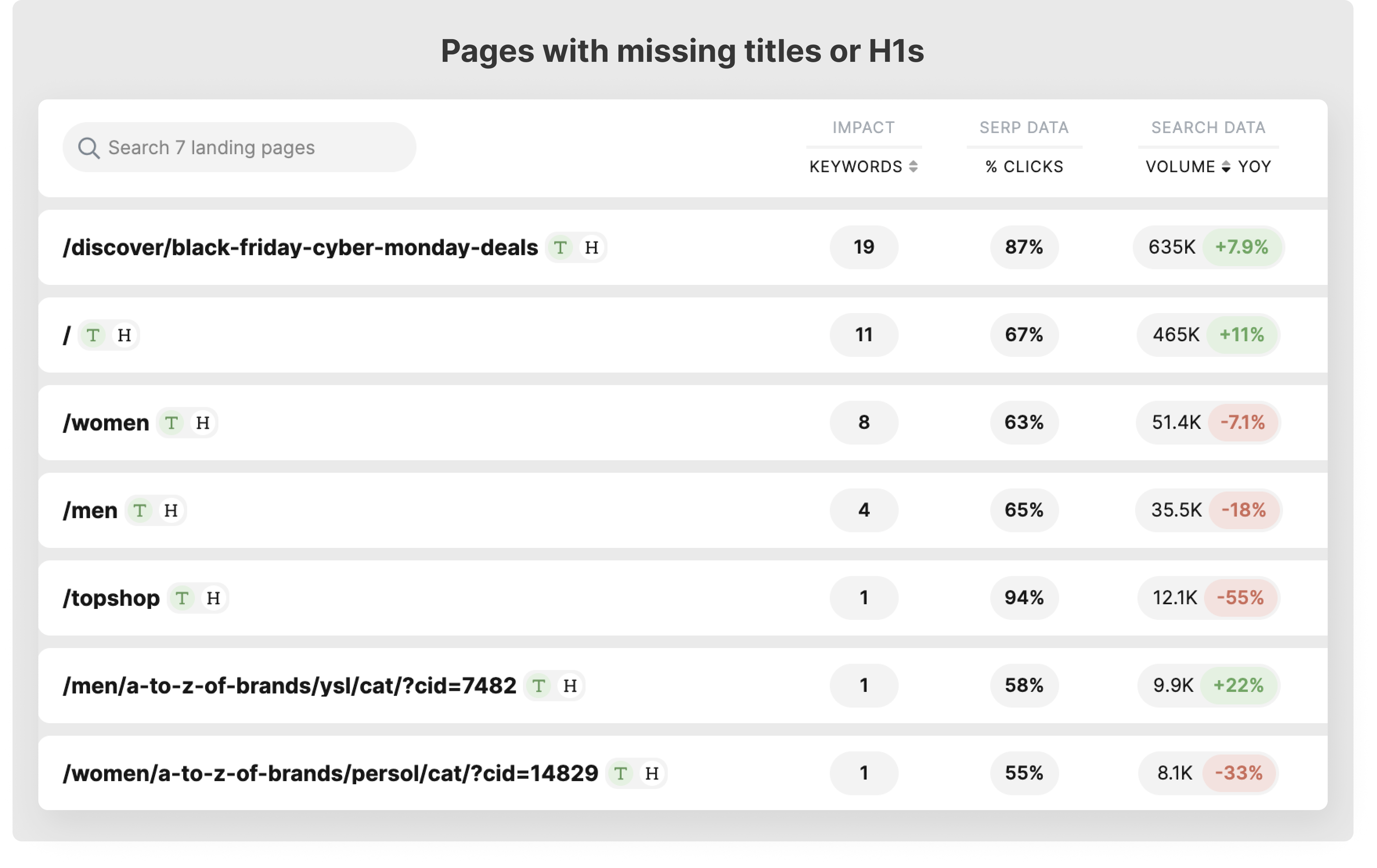 Get content changes based on their impact in rankings.
Prioritize content updates on pages with the greatest potential for improvement, based on existing keyword rankings, search volume, and organic click-through rates.
Optimize titles and H1s for high-traffic keywords.
Analyze how much search volume your title and H1 capture compared to the total of the page's ranking keywords. Use the simulator to include higher-volume keywords into them.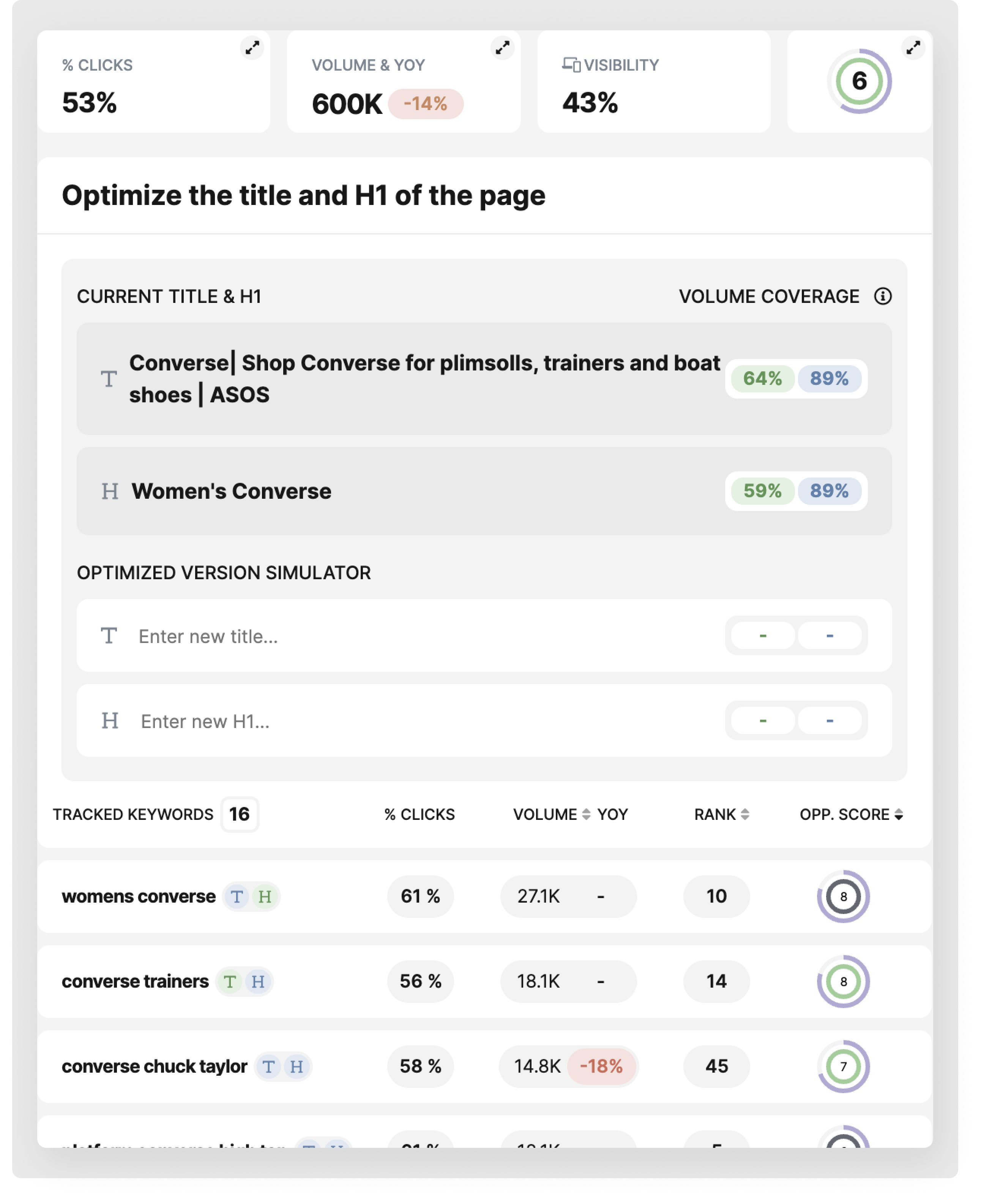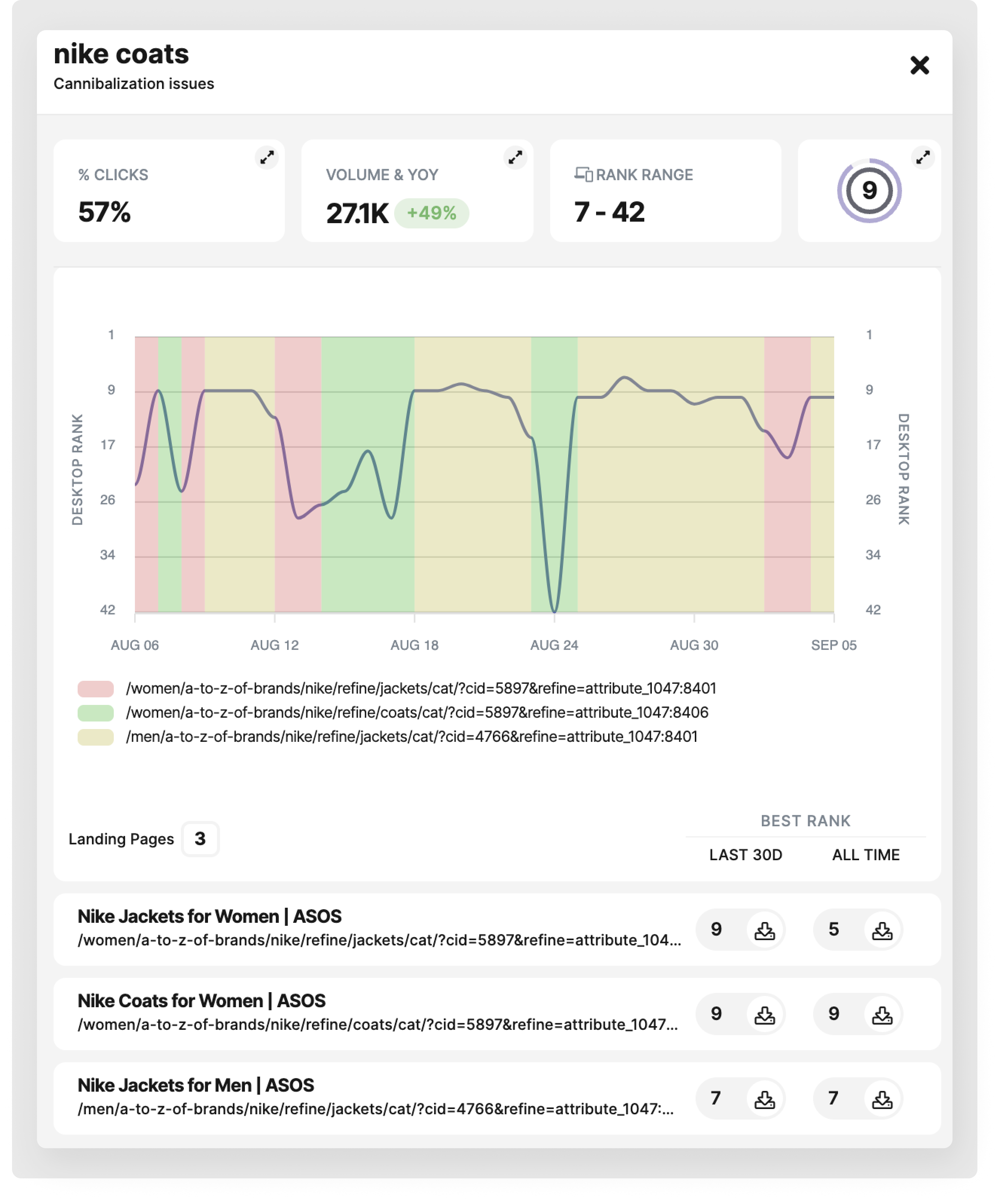 Detect ranking drops from landing page modifications.
Boost the highest-ranking page and either downgrade, redirect, or consolidate the competing ones.
Identify pages serving too many keywords.
Create specialized pages for topics where your top competitors have already established a presence.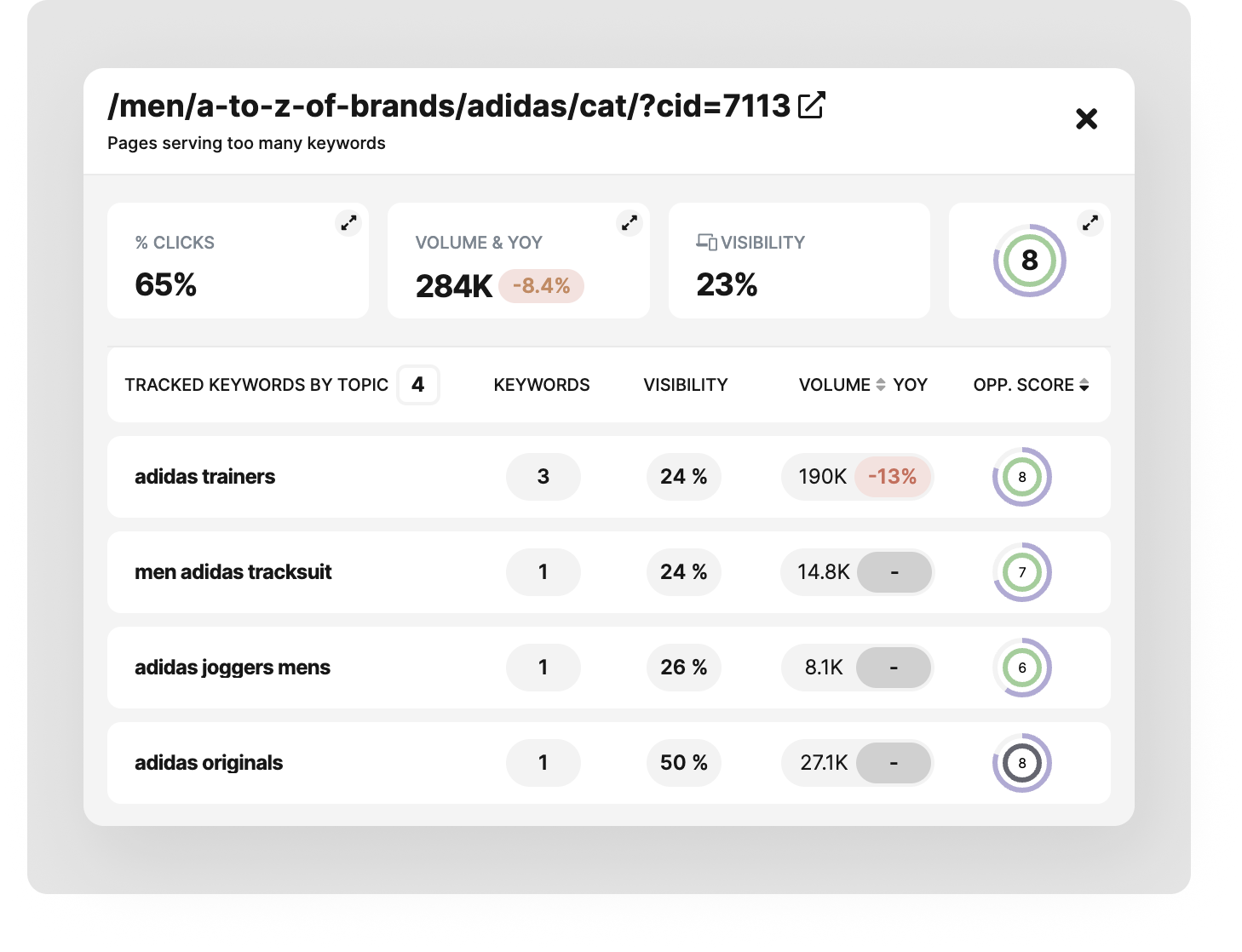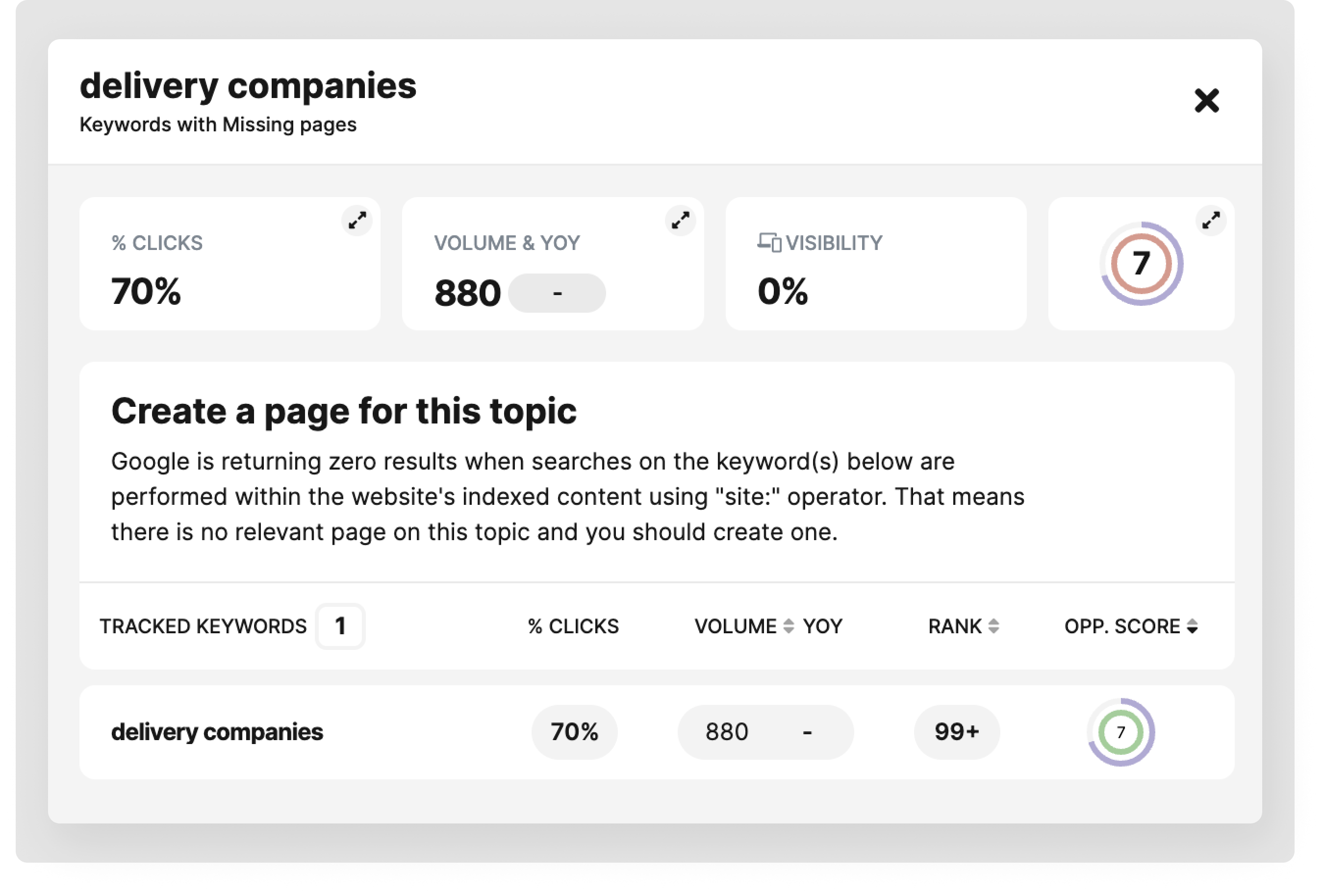 See content gaps for keywords with missing pages.
Receive reports identifying pages with zero Google results for specific keyword + site searches.
Monitor ranking changes impacted by content updates.
See how keyword presence, changes in headings and page content have influenced rankings for each keyword.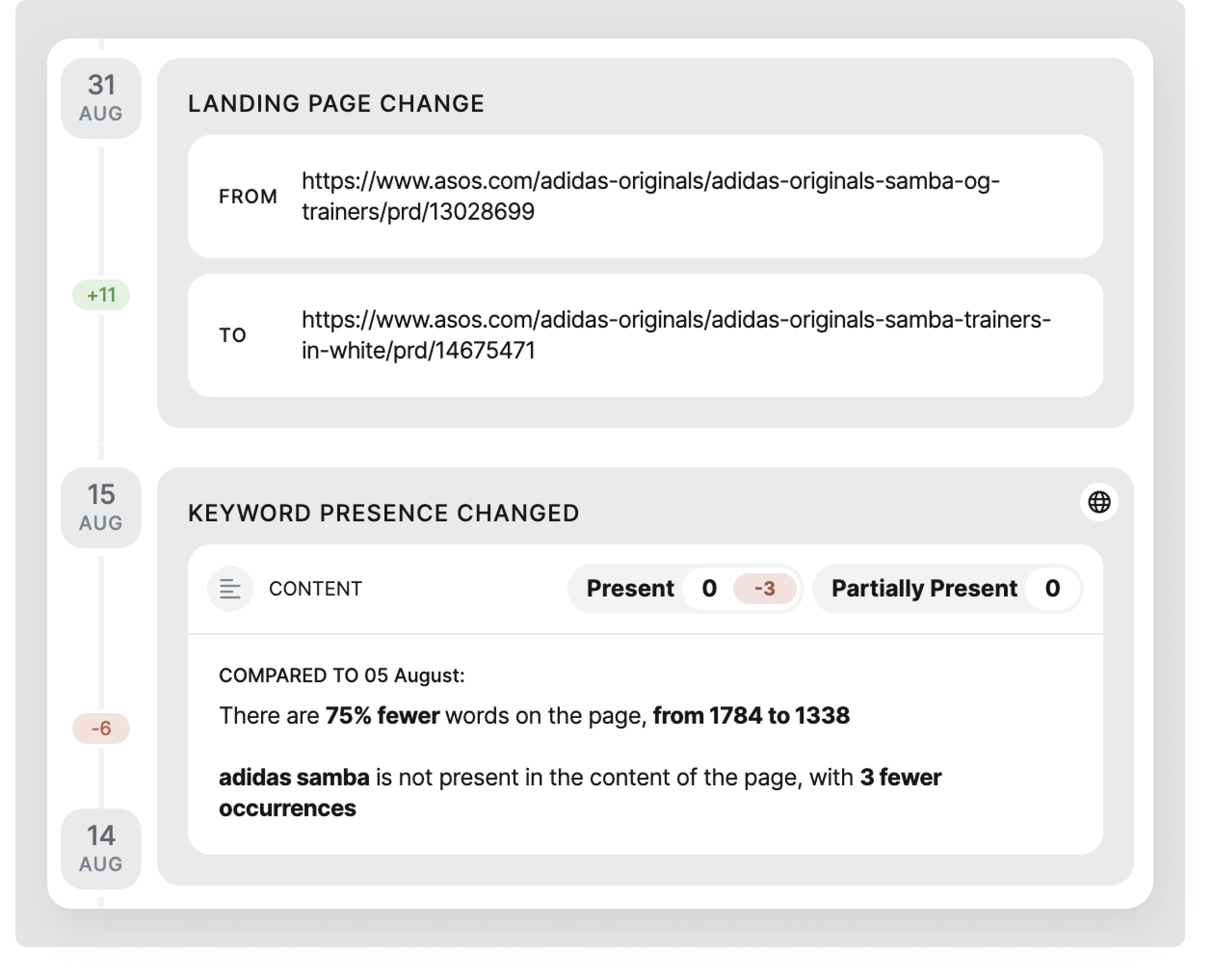 Start a free trial!
Your first three SEO campaigns are free.
3-month trial
No credit card required