Forecast SEO without the human error
Get rid of error-prone spreadsheets, unreliable data and hard-to-maintain formulas.
3-month trial
No credit card required
Trusted by 2000 SEO teams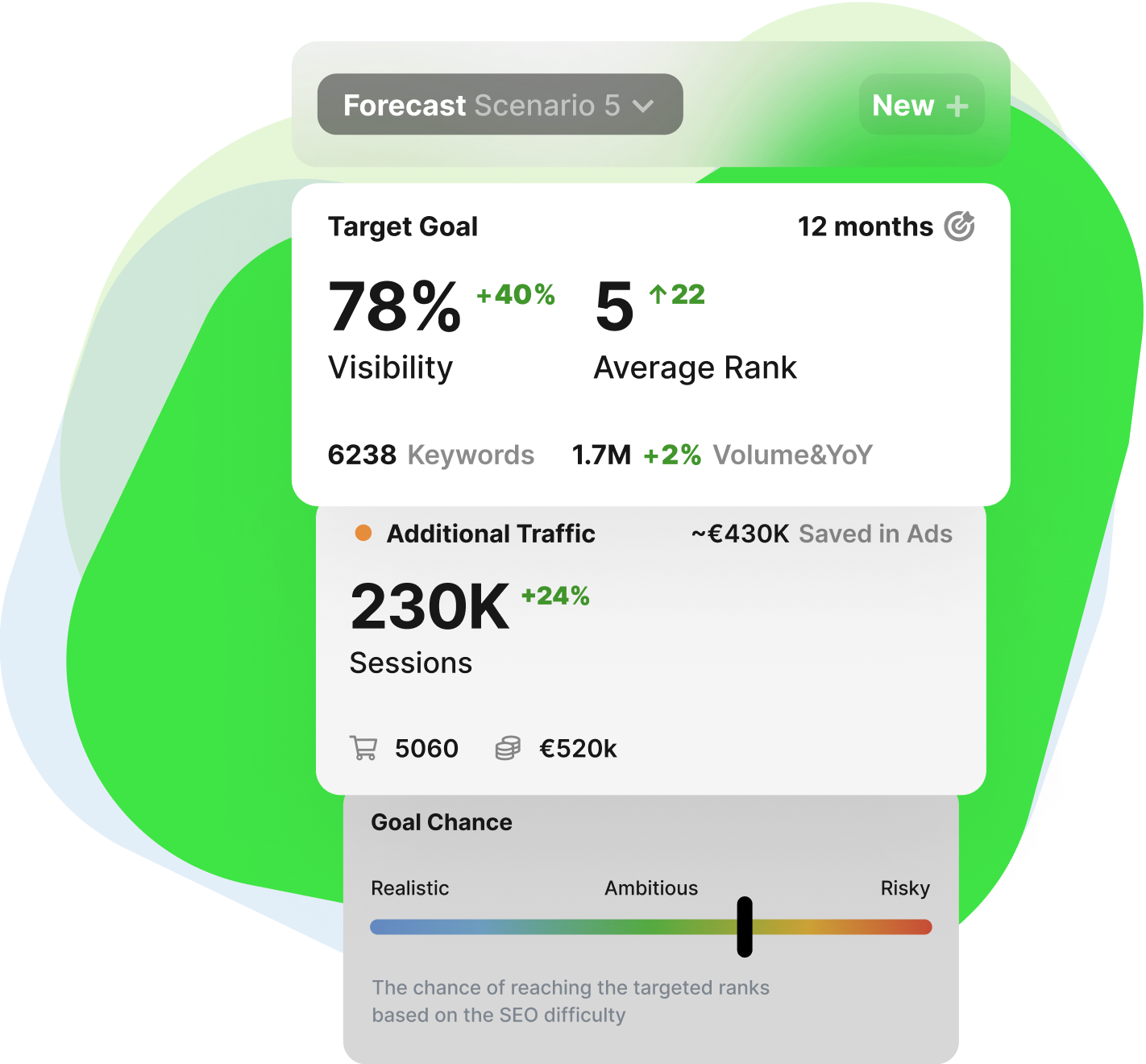 Quick and Easy: Your Forecast Ready in 5 Minutes
Choose your keywords, select your ranking goals and get estimated sessions & conversions instantly.
1. Add your keywords
Add your list of keywords or research them with SEOmonitor.
2. Build the scenario
Select ranking goals and timeframe for your forecast.
3. See the forecast
Estimate the visits and sales you'll get if your keywords hit your target rankings.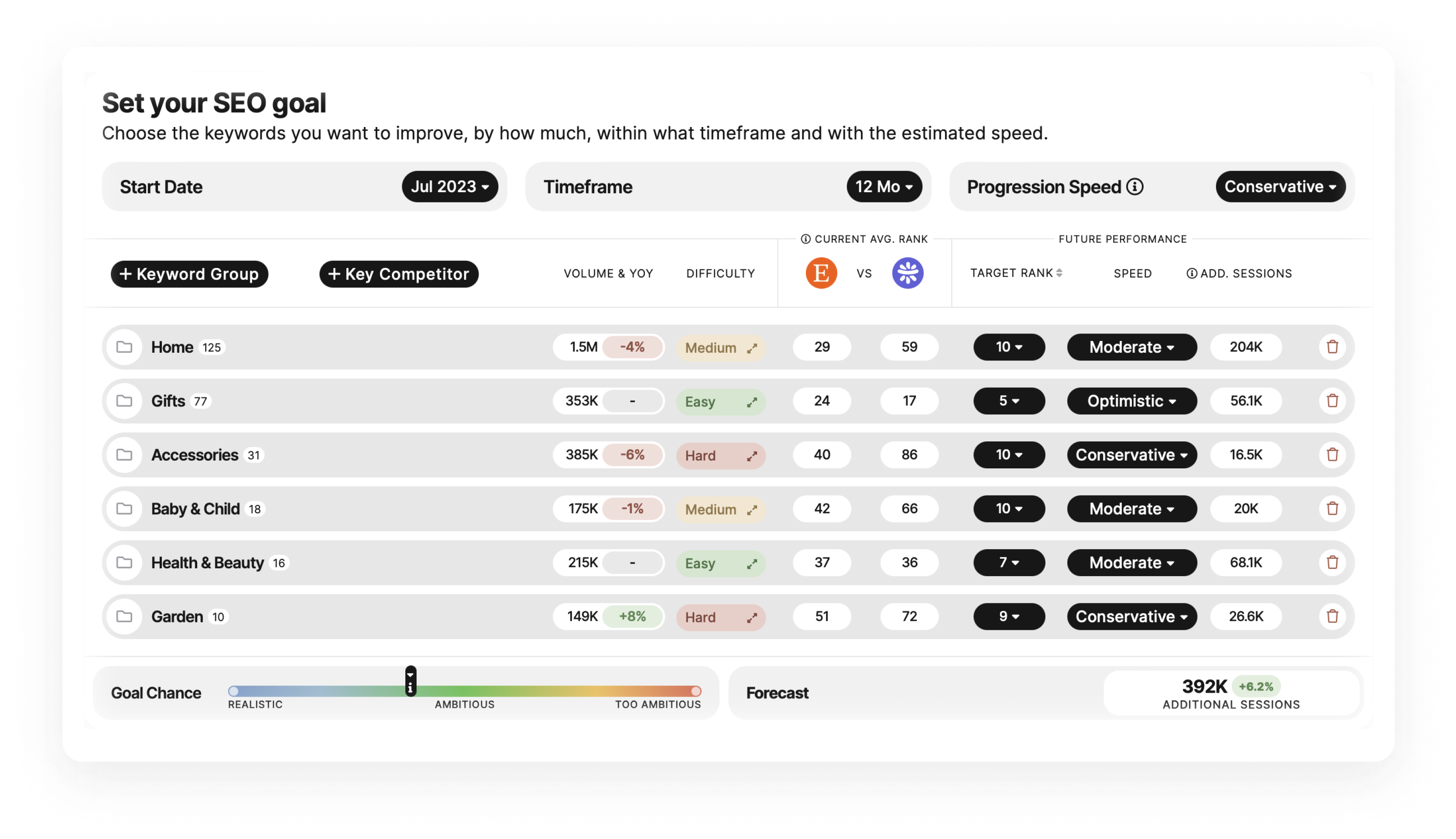 Get Your Forecasts Right with the Right Data
Remove errors in forecasts with click-through rate curves for different keywords and devices, year-over-year search trends and unique CTRs for each SERP feature.
A precise CTR curve
Using data from 4 million keywords, search features from Google, we developed our own click-through rate curve.
Segmented by device
Estimates clicks for mobile and desktop by counting device-specific search volumes and applying the relevant click-through rates.
Error-free search volumes
We factor in seasonal trends and yearly changes, and combine similar search terms to avoid double-counting.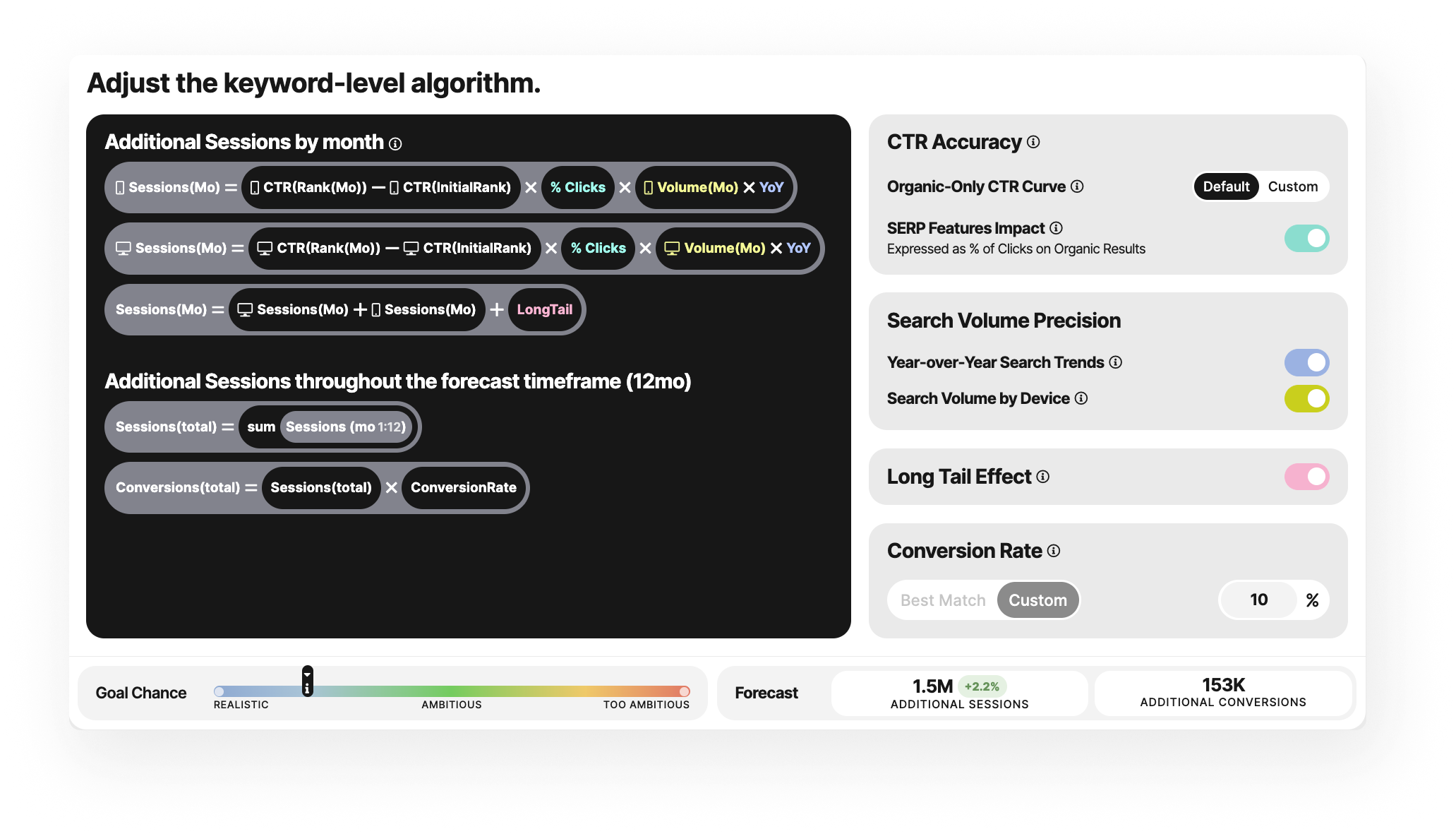 Zoom in on at the Keyword-Level
See how search volumes, clicks on organic results, and additional traffic from related search terms impact additional sessions.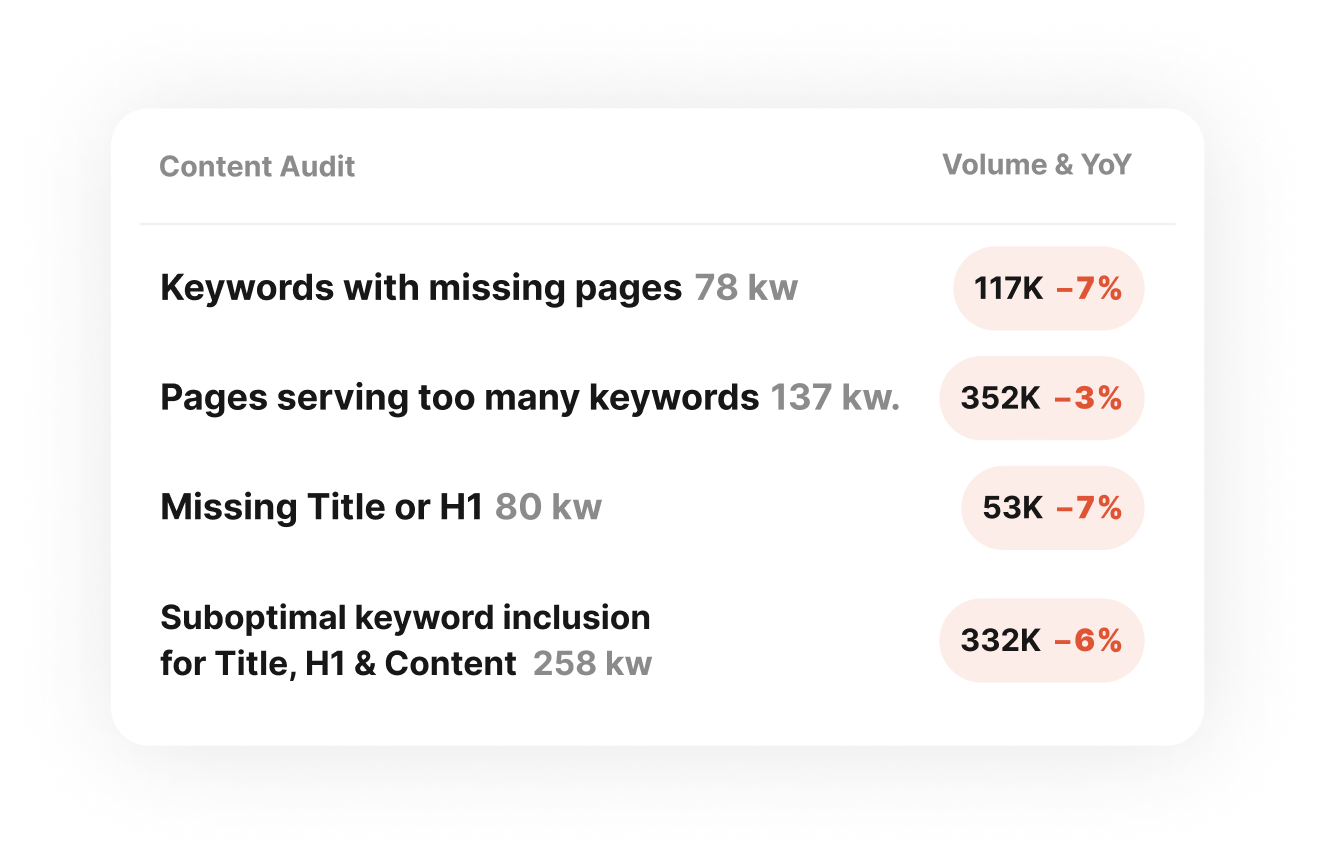 See What You Need To Improve To Hit Your Goals
Discover content optimization opportunities and their potential impact in your ranking goals. Learn more
See Your Ranking Potential with the Chance Indicator
See how likely is it to reach your desired positions as you change your ranking targets. The more keywords with high search volume and Easy Difficulty you include, the more achievable the goal is.

Goal chance is an aggregated Keyword Difficulty that takes into account Topical Authority, content focus and current rank for each keyword to work out how hard would it be to reach the top 10 positions.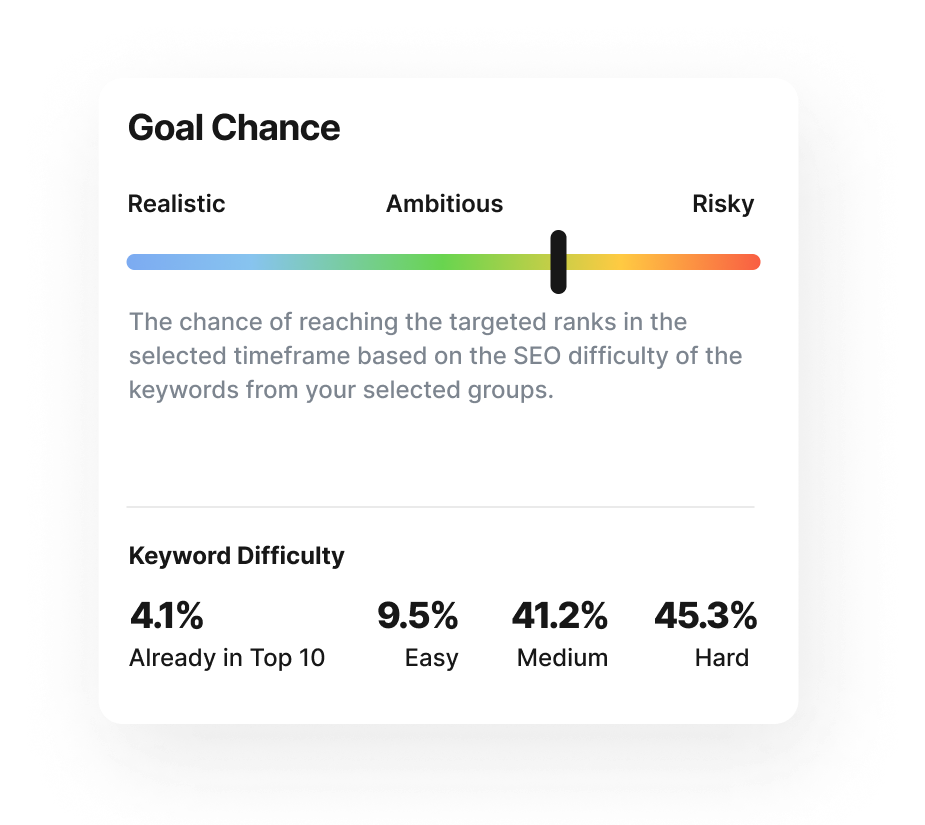 Win More Pitches
Quick to grasp in sales, in-depth for pros.
Sales teams
Create accurate, data-driven SEO forecasts in minutes.
SEO teams
Use the "Chance Indicator" to quickly decide what's feasible or not.
CEOs and Founders
Build a consistent process for new business growth.
Create a free SEO forecast!
Start a three-month free trial
3-month trial
No credit card required