Get traffic and conversion at keyword level.
Connect Google Search Console and Analytics to uncover the business-impact of SEO.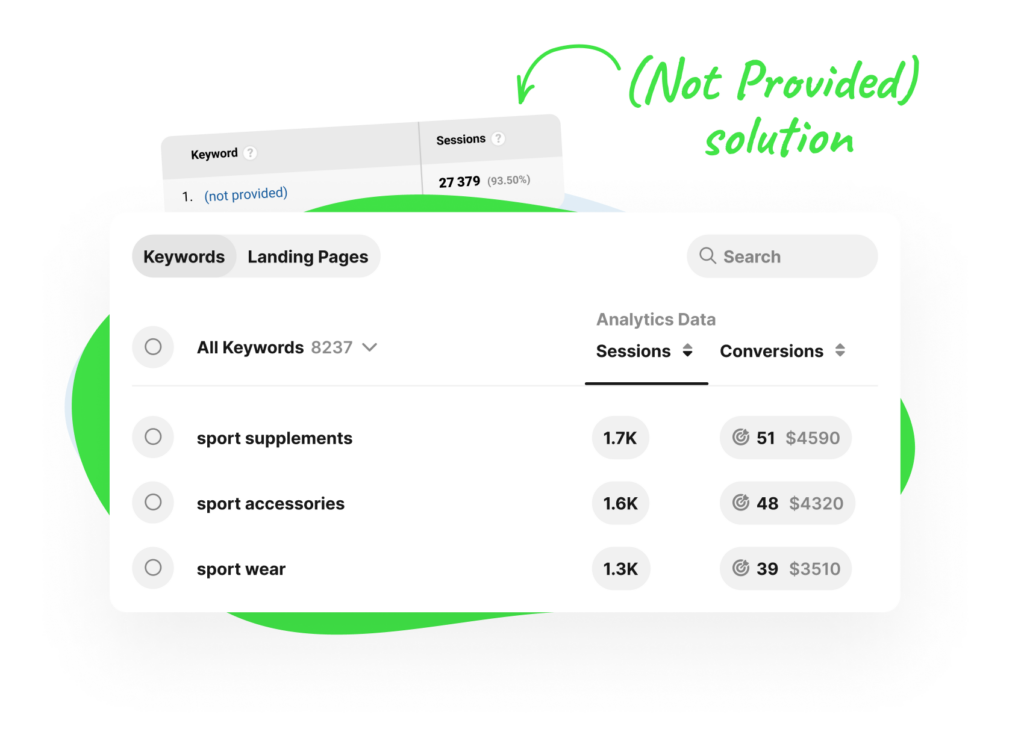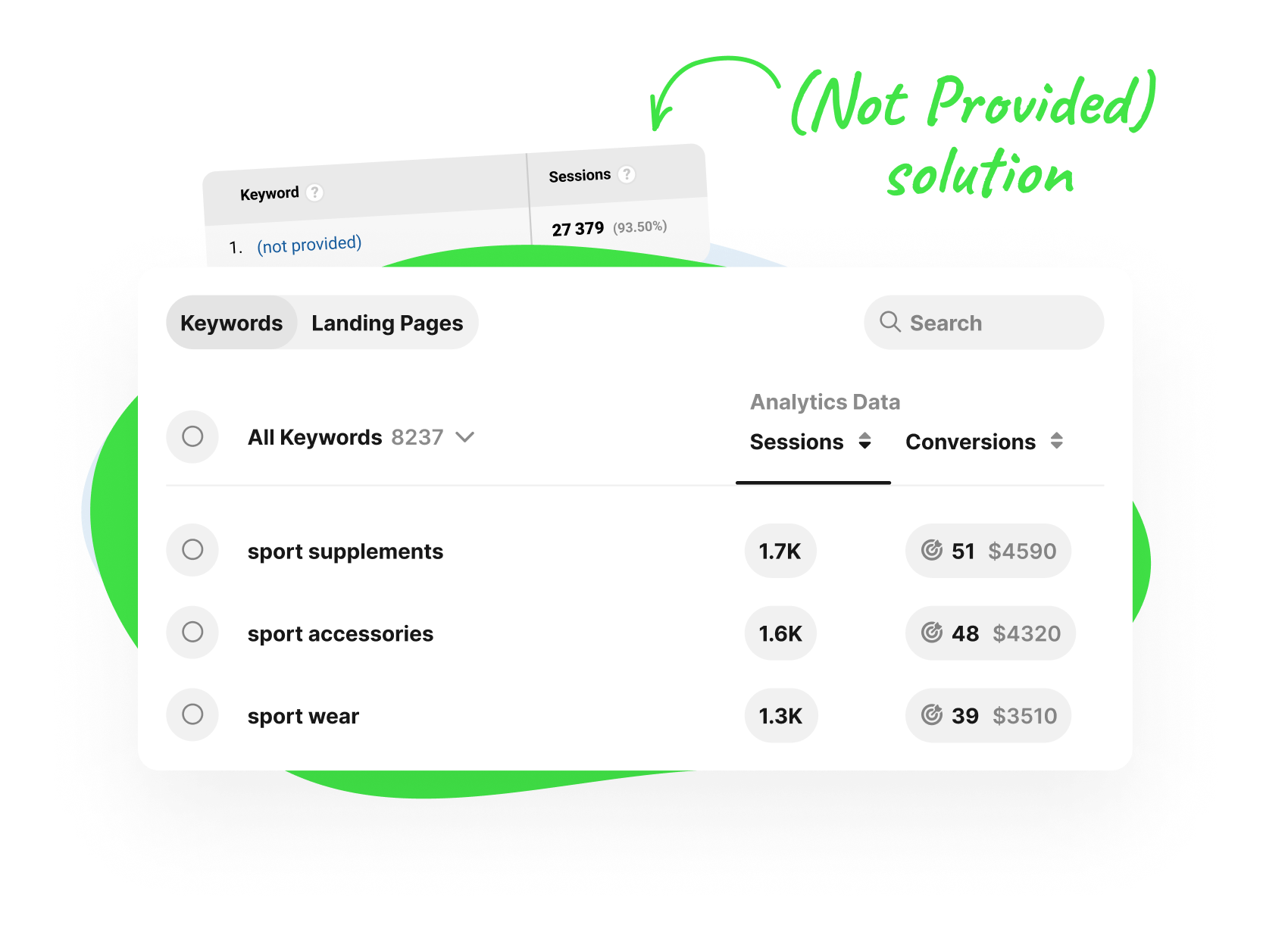 Analytics & Search Console. Connected.
All the keyword data from Search Console enriched with sessions and conversions from Analytics — through their common ground: the landing page. Combined to provide the (not provided).
Keyword data uncovered
See relevant keyword data from Google Analytics and Google Search Console side by side: sessions, conversions, average position, CTR etc. Decide which keywords are worthwhile.

The Landing Pages view
Analyze the sessions, conversions, and keyword list associated with your landing pages. Discover which ones are your next SEO opportunity.

Analyze the non-brand organic traffic.
We automatically segment brand and non-brand organic traffic. You can do the rest — create custom segments, filter keywords, choose desired goals.
Filters and Custom segments.
Segment your Organic Traffic data by a specific keyword name, landing page, brand, tracked or untracked keywords. Filter your keywords further by sessions, conversions, average position, and many other attributes.
All Goals and Transactions tracked.
We extract all the goals from your Google Analytics account. You choose which you want to include in your agency's reports.
Timeframes compared.
See how sessions, transactions, and revenue fare in daily, weekly, monthly, or custom timeframes.