Learn how to forecast SEO!
An online event on the 28th of June
Join us for a learning event designed to help you kick-start your SEO forecasting.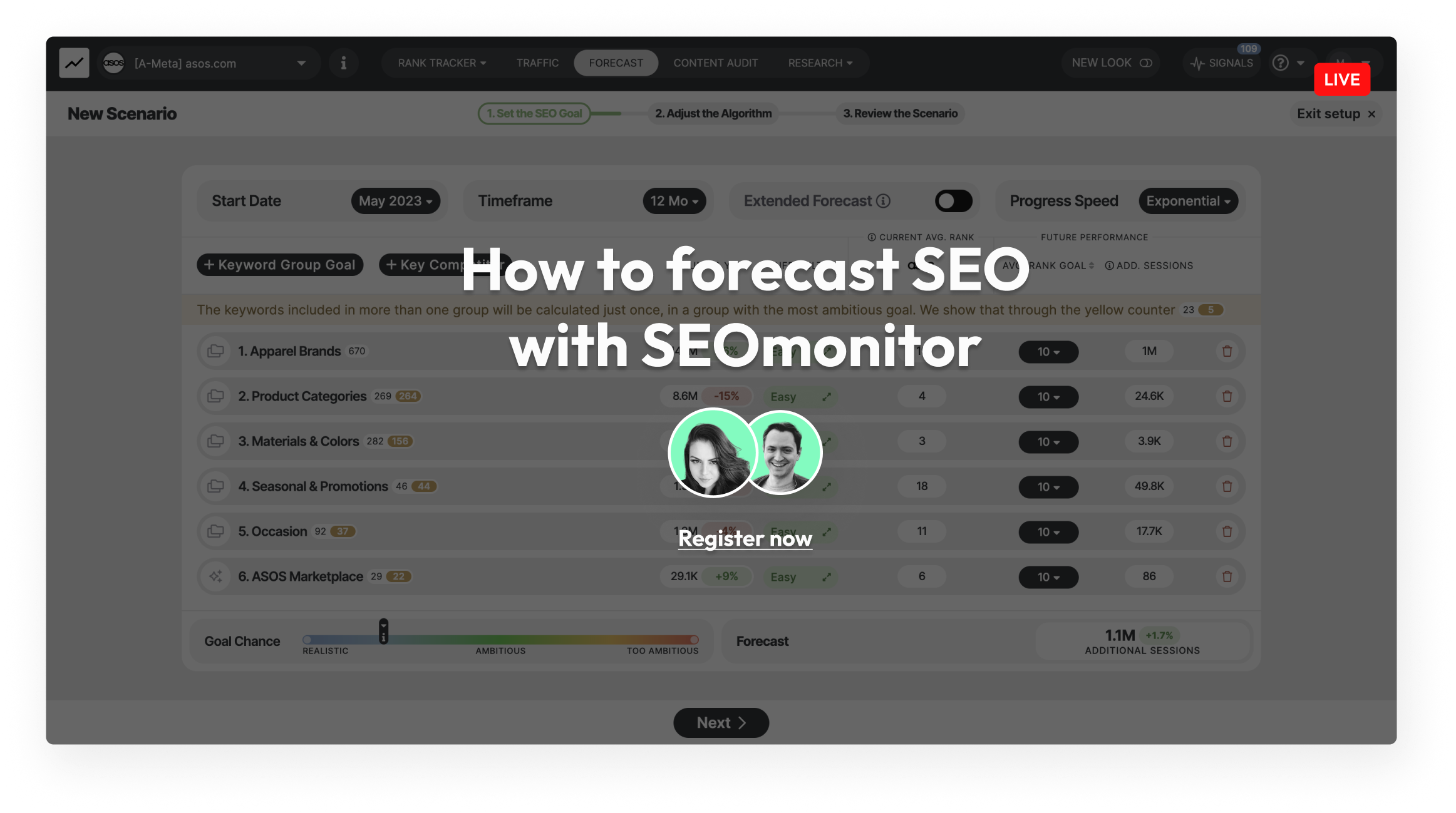 Agenda
Hands-on demo
Watch a live demonstration of our product to understand how to use it.
Real-life use cases
Discover how other agencies are using our methodology through real life examples.
Q&A Session
Get your questions answered in real-time by our team of experts and the CEO of SEOmonitor.
Who is it for
Sales teams
Create accurate, data-driven SEO forecasts in a matter of minutes.
CEOs and Founders
Build an efficient, reliable and repeatable process for new business.
SEO teams
Learn about the metrics that go into an SEO forecast.
Meet the presenters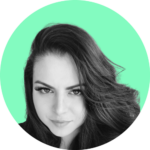 Delia Dragan
Customer Success
Delia is a seasoned Customer Success Lead. Her expertise lies in understanding the unique needs of SEO agencies and guiding them to fully leverage the platform.

Cosmin Negrescu
CEO SEOmonitor
Cosmin is our CEO with over a decade of experience in the SEO industry. Since 2010, he has been driving product strategy with a focus on innovation and delivering client value.
Register
A live event on the 28th of June
9 am PST, 12 pm EST, 5 pm BST
"
When we show up at a pitch and we are the only ones with this level of forecasting, we win.

"
The client said we were the first agency that committed to showing what we could do for their business. That was a defining factor in getting them to sign with us.

Dave Nillson
CEO ConvertedClick
Ditch the spreadsheets!
Start a three-month free trial of SEOmonitor.