We've acquired Contero! Read more
The AI assisted content writer
is coming soon to SEOmonitor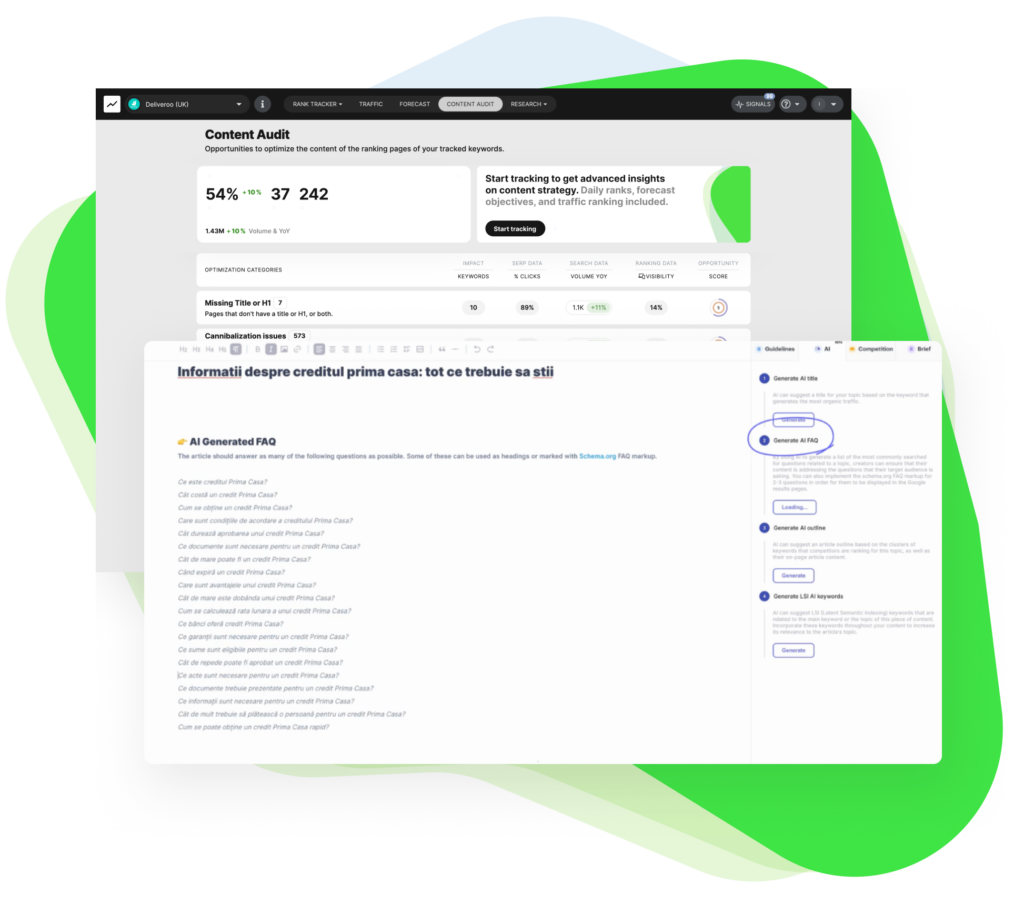 Build SEO campaigns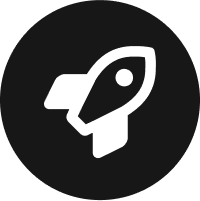 Create your best keyword strategies.
Then pitch them as business cases.
Unlimited draft campaigns, keywords and forecasts, with no additional costs.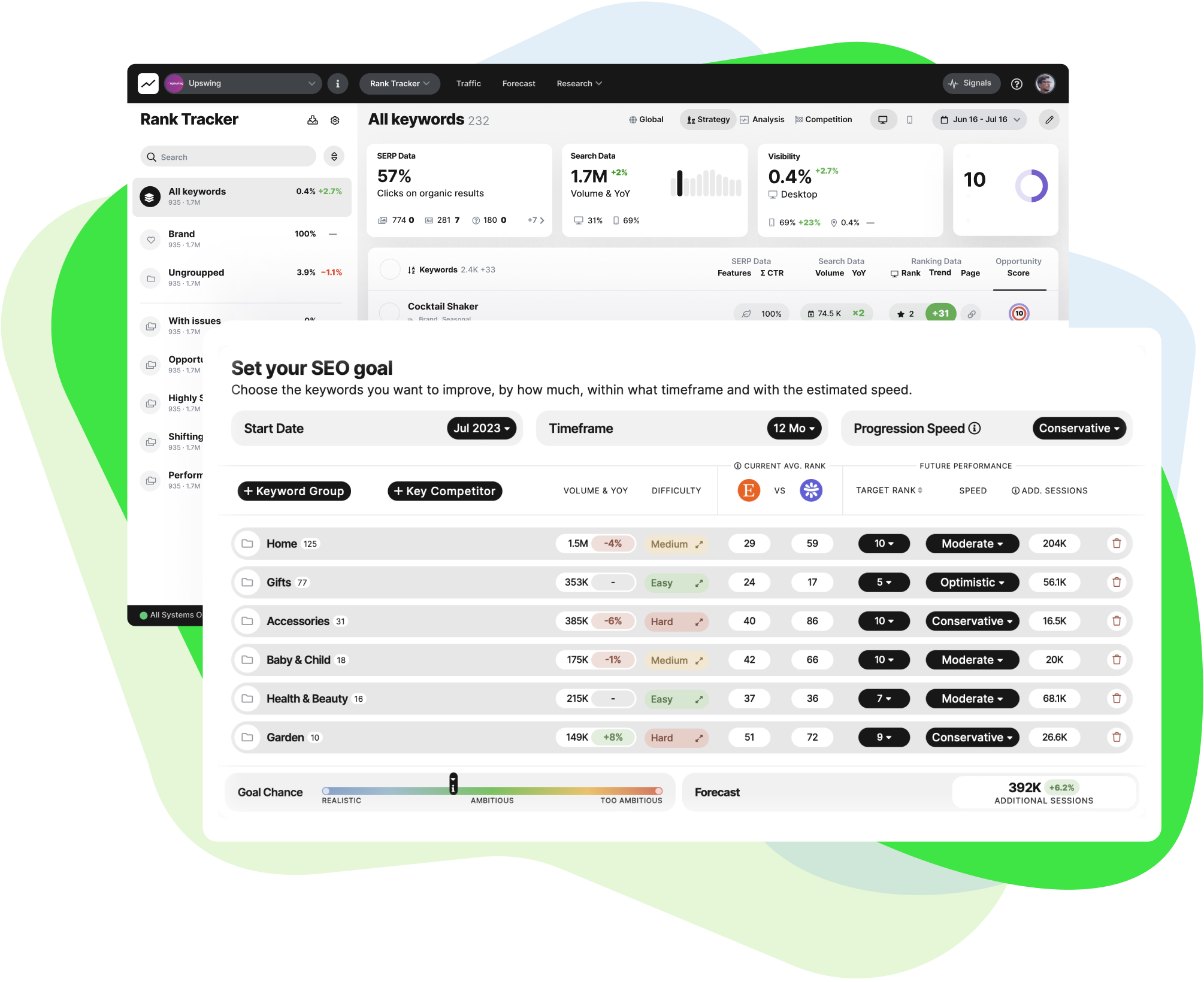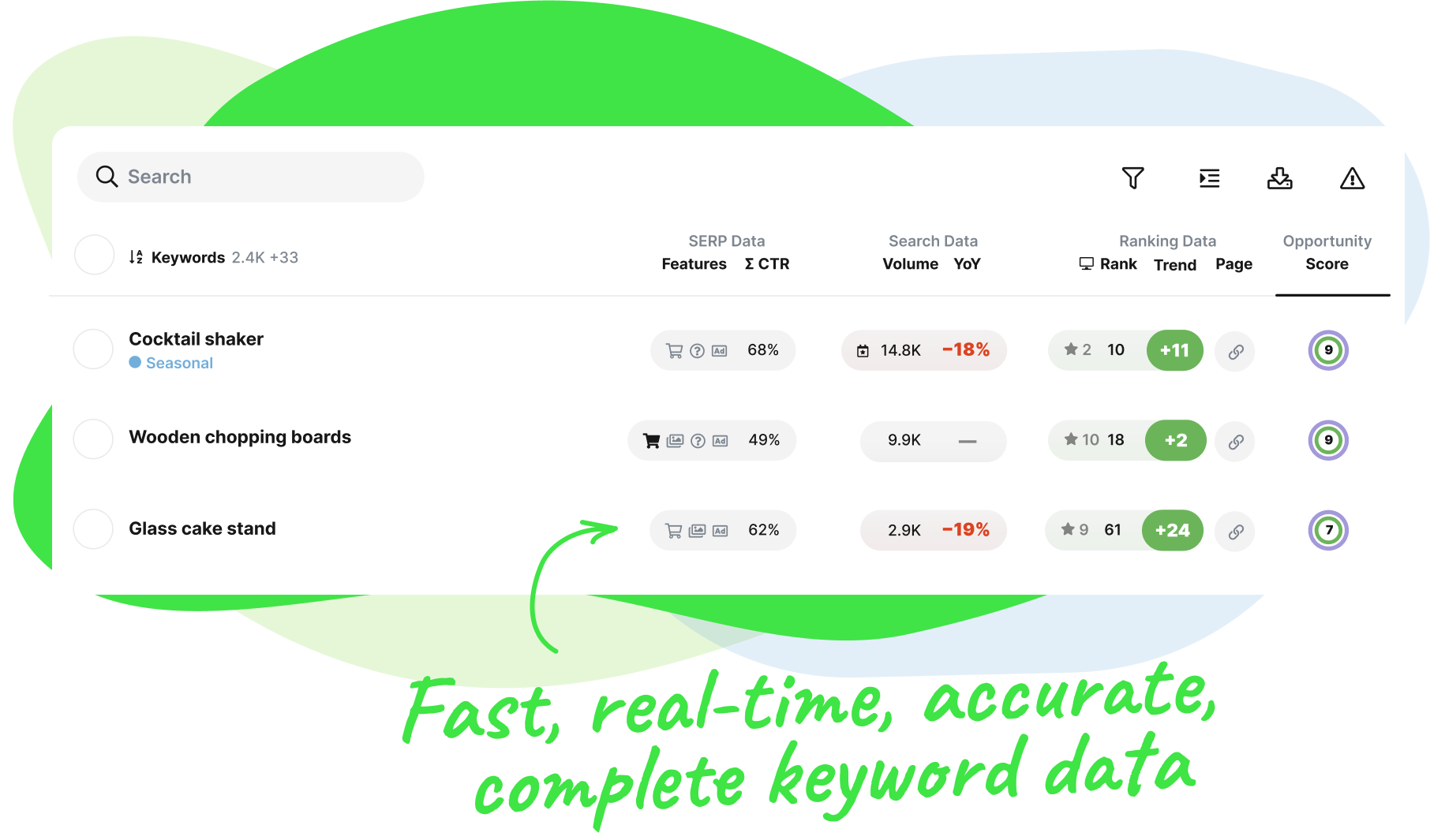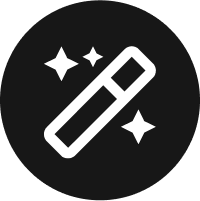 Bring all your keywords.
And make the best choices.
By using all possible metrics and attributes – reliably processed.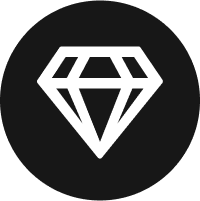 Discover the best keywords to focus on.
Effortlessly.
With a metric that takes into account all the keyword data to quickly surface for you the keywords that would bring the biggest impact in organic traffic with the lowest effort and risk.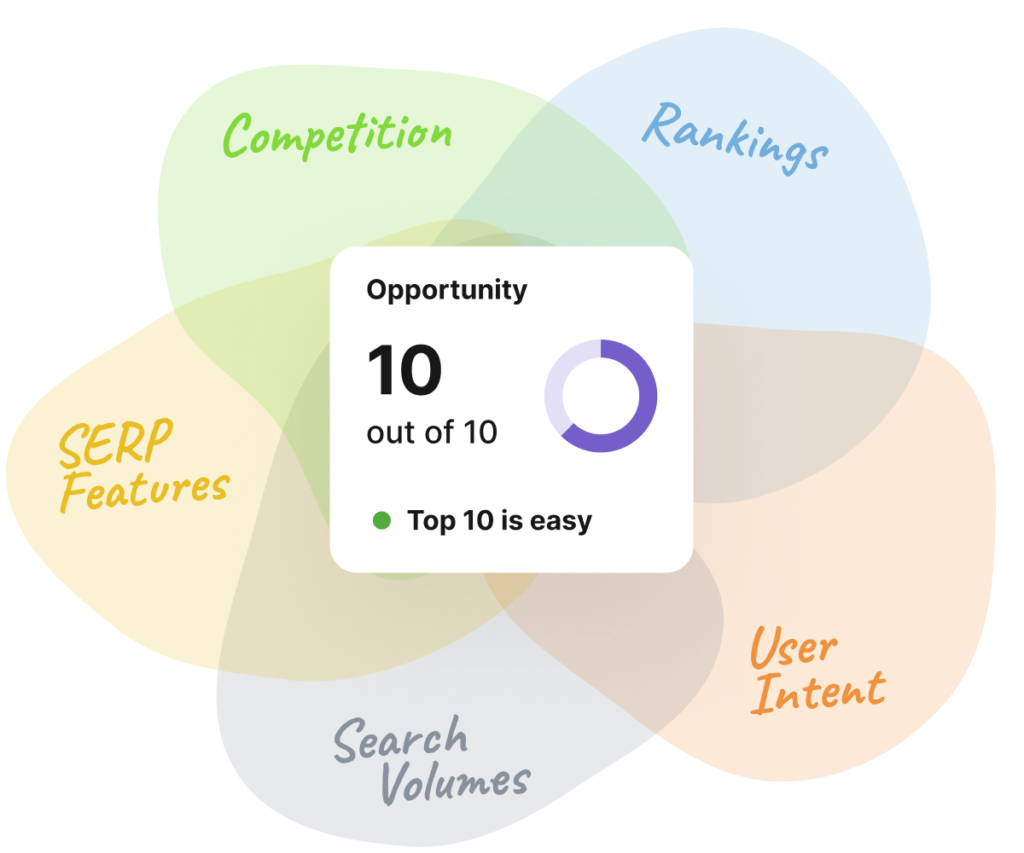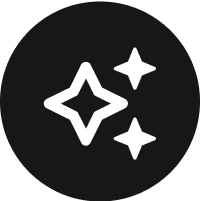 Organize thousands of keywords
in seconds.
Choose from our smart groups directory and let AI organize your keywords by product or service categories.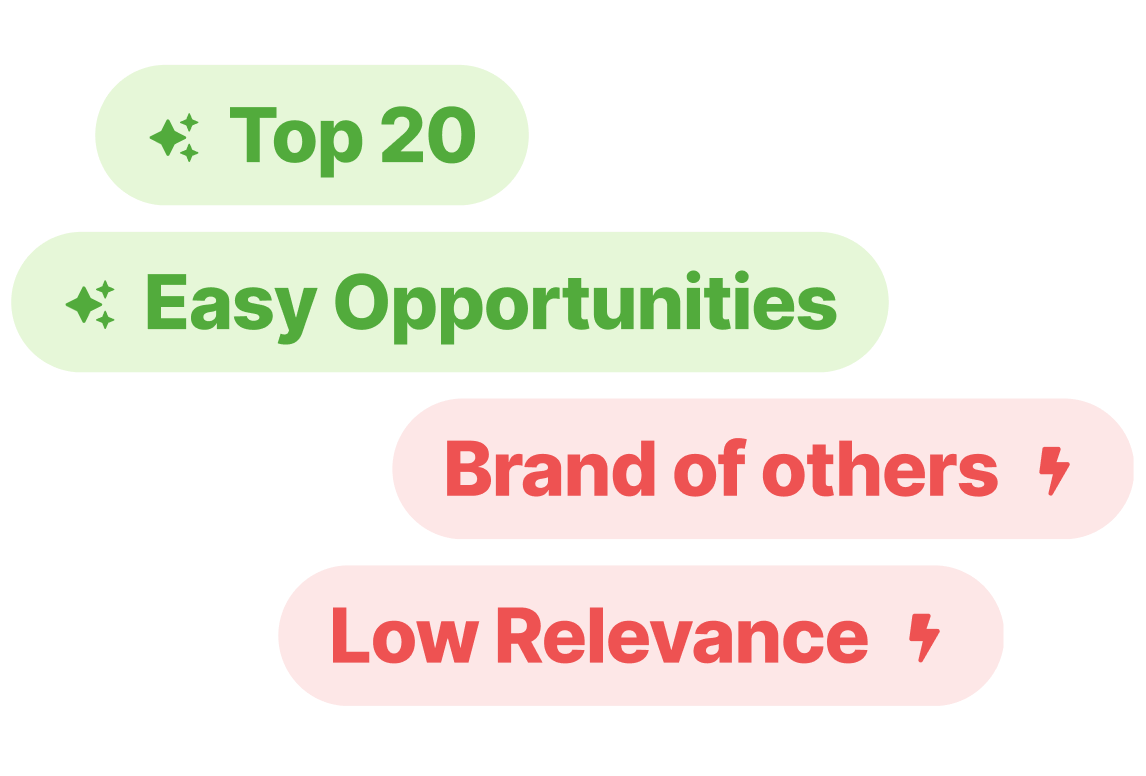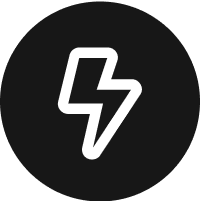 Never let tricky keywords mislead you again, with
automatic labels.
For branded, seasonal, highly localized or irrelevant keywords for your business.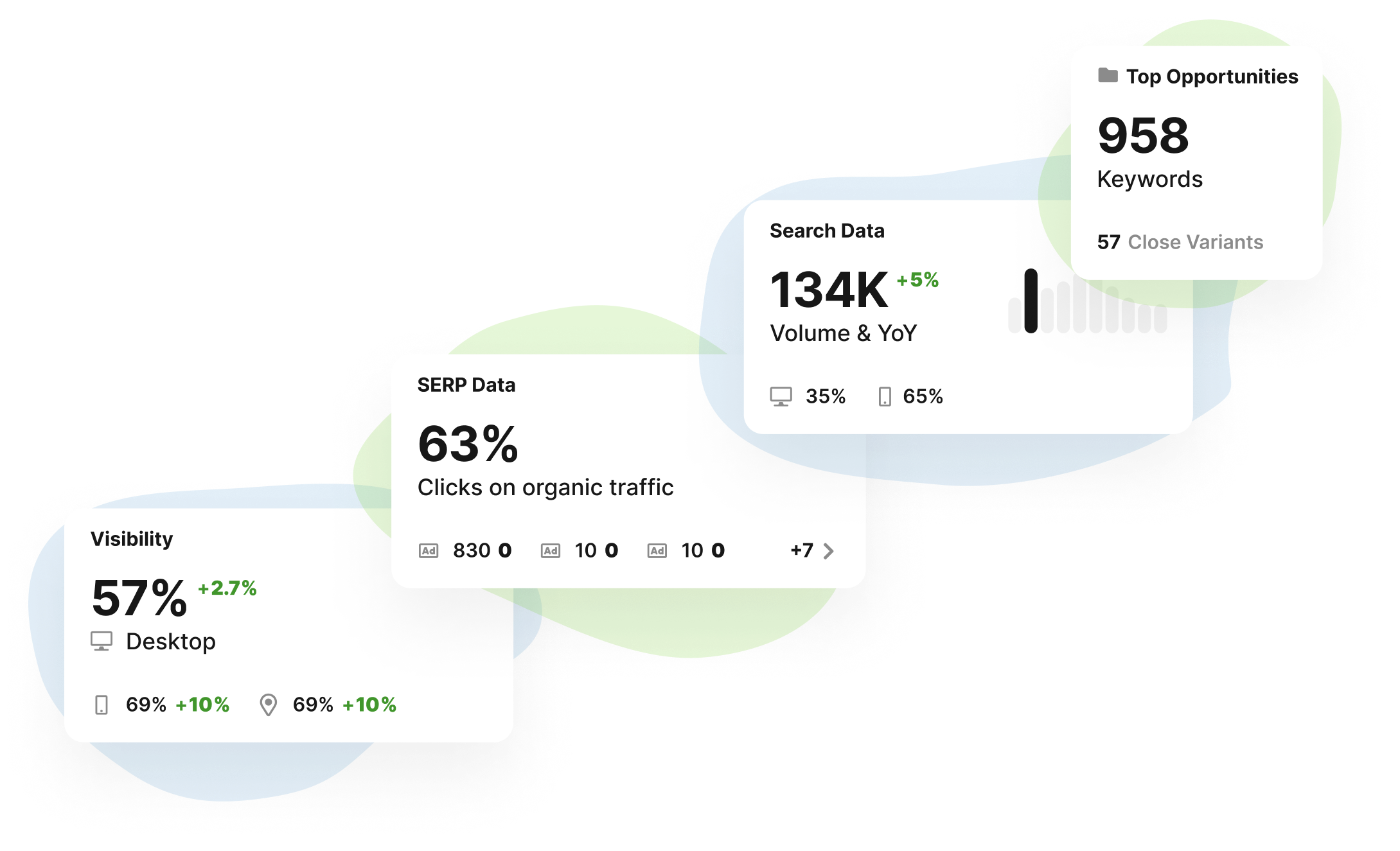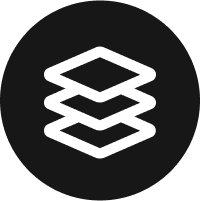 Data aggregated at group level.
That you can trust.
⚬ Aggregated close variants and their volume.
⚬ A reliable Visibility metric that passed all its challenges.
⚬ A metric that makes SERP features usable: % of searches that end up clicking on organic results.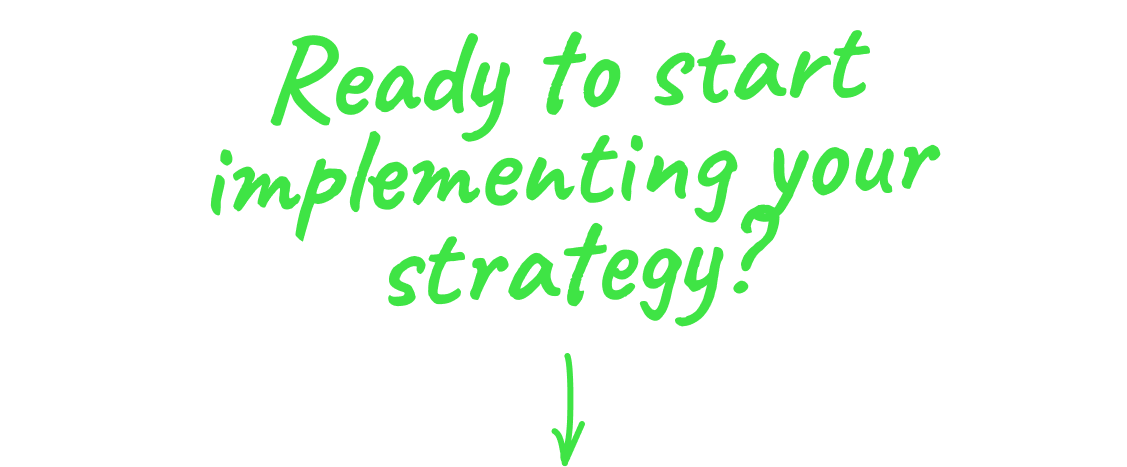 Deliver SEO campaigns
The best keyword frequency.
Simple and affordable
Daily tracking on both devices,
as standard, at €29.9 / 1.000 keywords. So you don't need to sacrifice data granularity for price.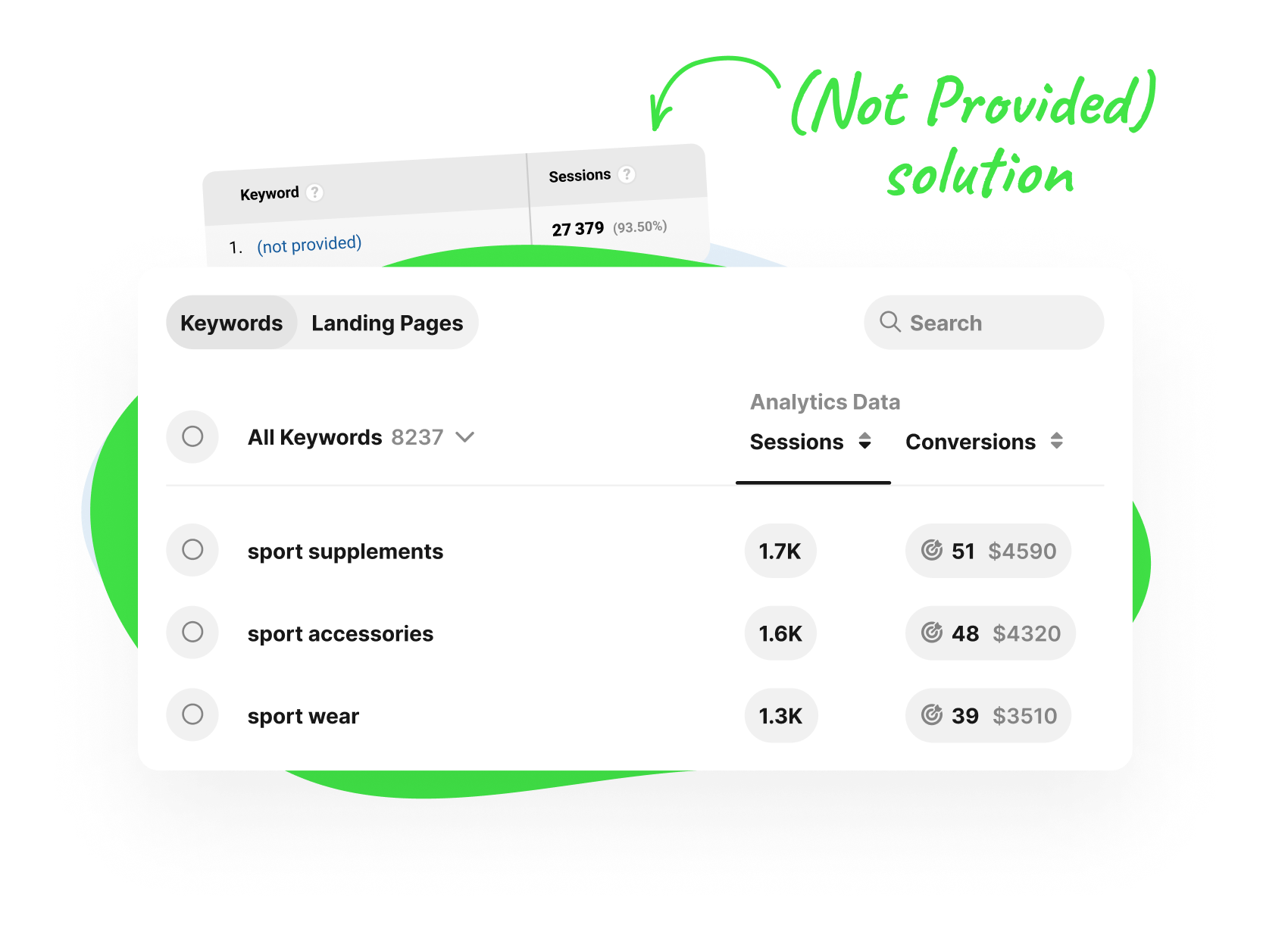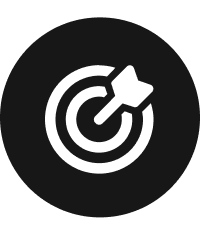 Show your clients
the impact of your campaigns.
In terms of sessions and conversions
By attributing organic traffic data to the specific keywords that drove it.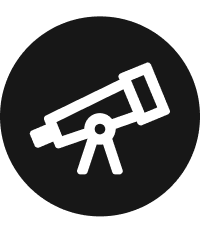 All competitors.
Always tracked.
You don't have to choose what competitors to track. We track them all from day one. So you can analyze the historic visibility or rankings of any website, anytime.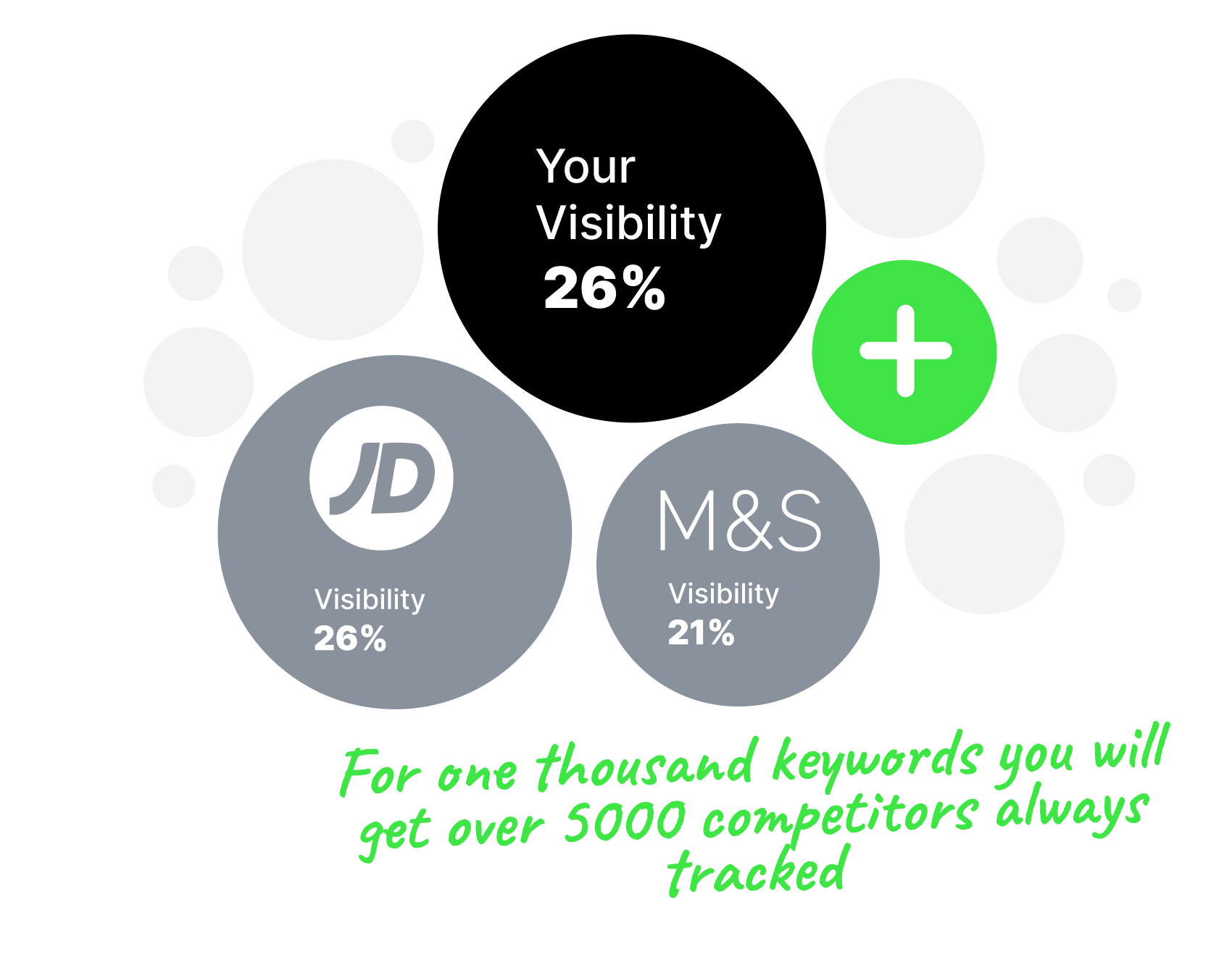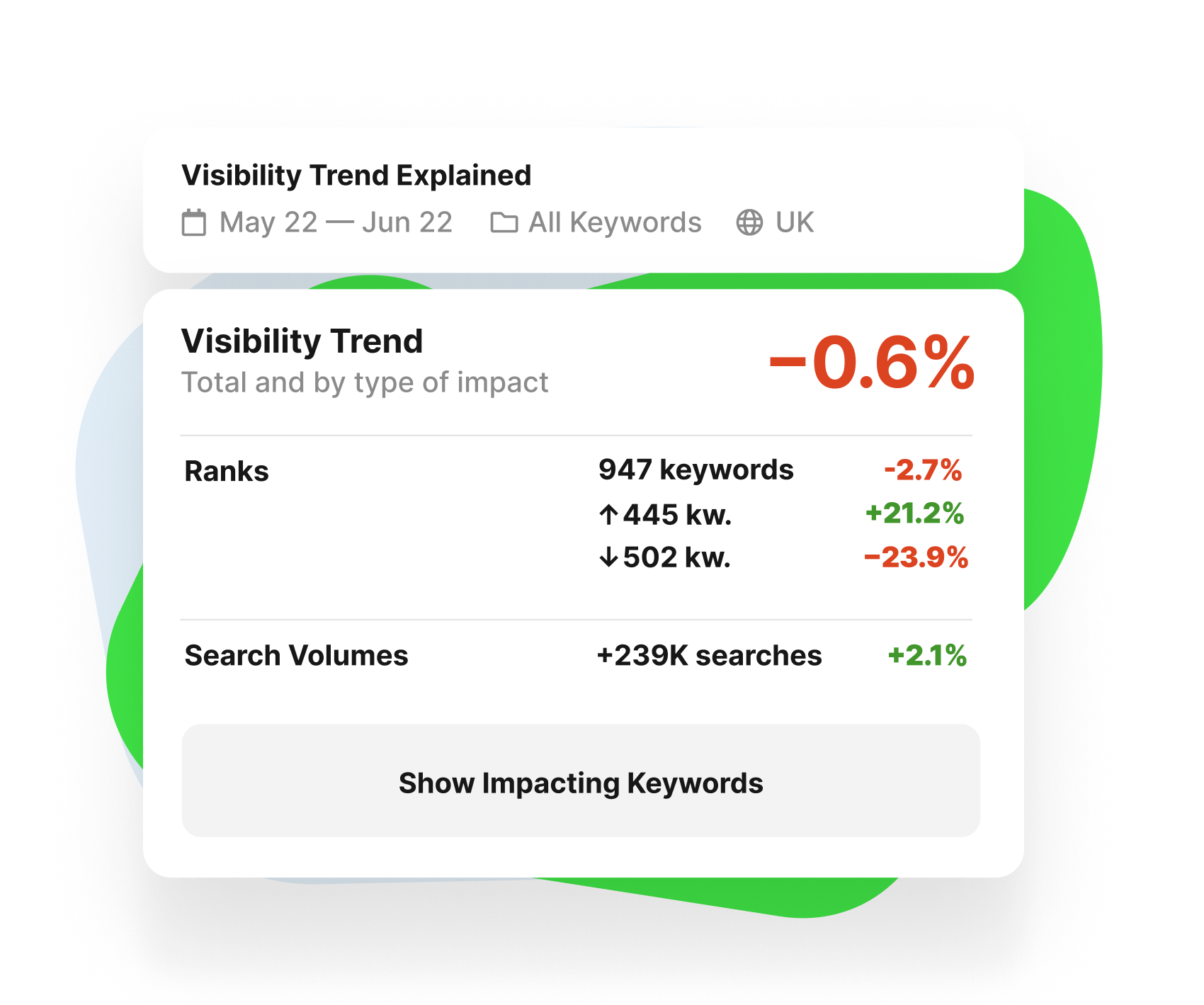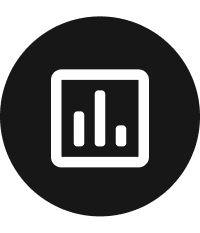 Understand what's behind any Visibility change.
In seconds.
The Visibility trend explainer will quickly show you what happened at the keyword level that influenced the performance trend of a keyword group.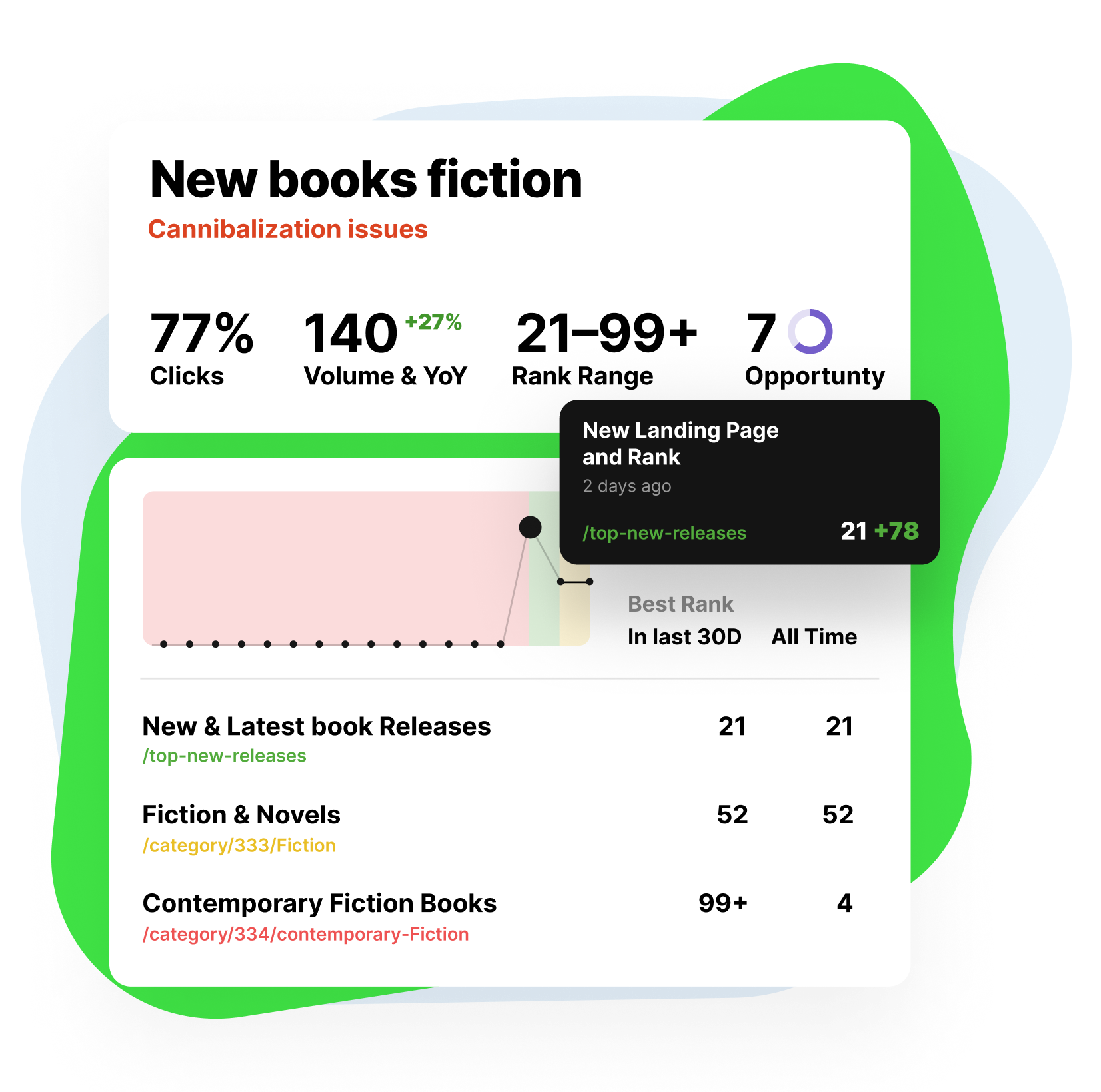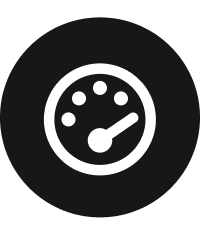 Get content optimization opportunities.
For the pages that matter most
The content audit is performed every day to surface the most impactful content changes you could make to reach your ranking goals.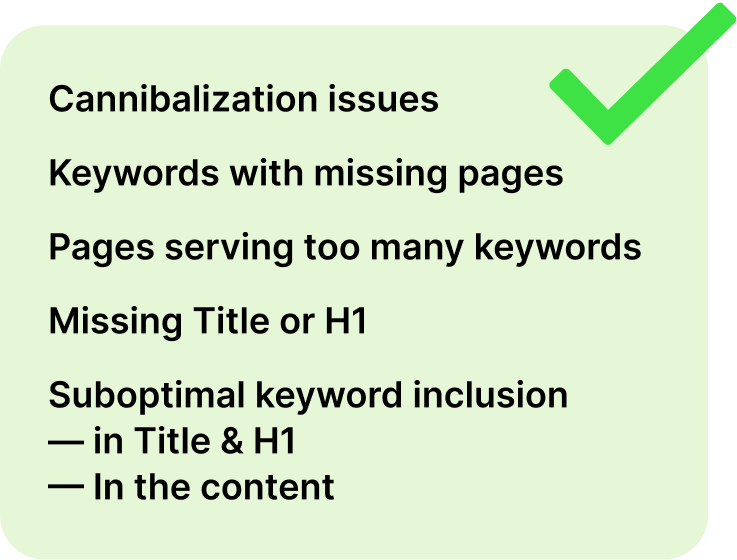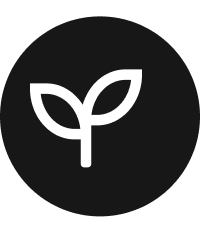 Keep control while scaling.
With the Agency Dashboard
Get the status, trends, health, progress and highlights. At campaign, account or entire portfolio level. In numbers or MRR.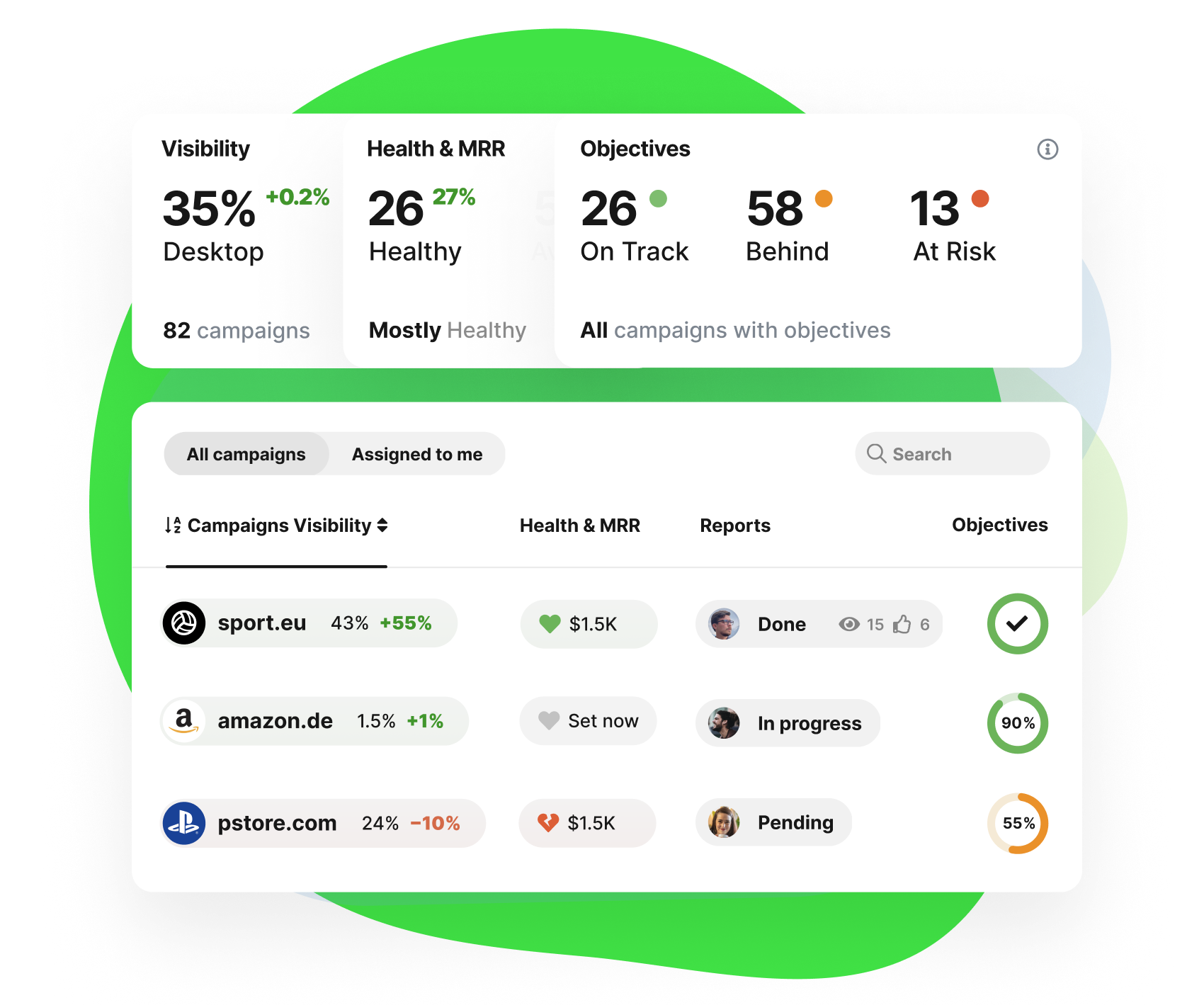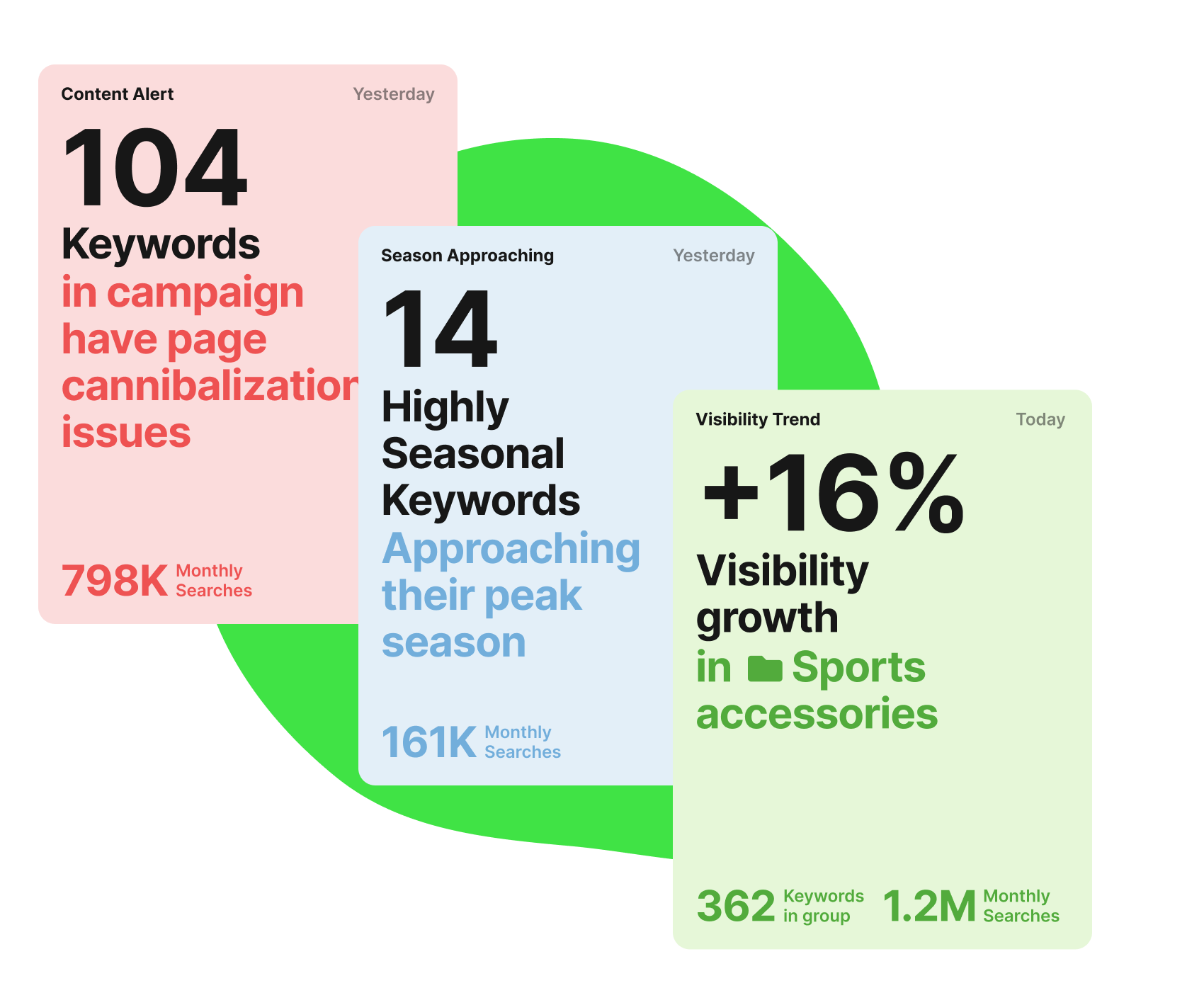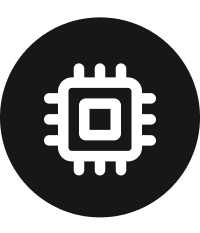 Daily insights from your entire data surfaced by Signals.
Your AI-driven assistant
Which examines all your keywords, groups, and campaigns daily, just as you would if you had unlimited time. And surfaces the things that would catch you attention: wins, loses, issues, opportunities and competitor moves.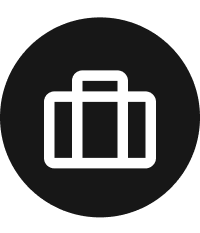 The data is yours. Access it without restriction.
No additional cost.
Let your entire team and your clients access the data, and build consolidated reports with the API, Looker Studio or Google Sheets integrations. At no additional cost.